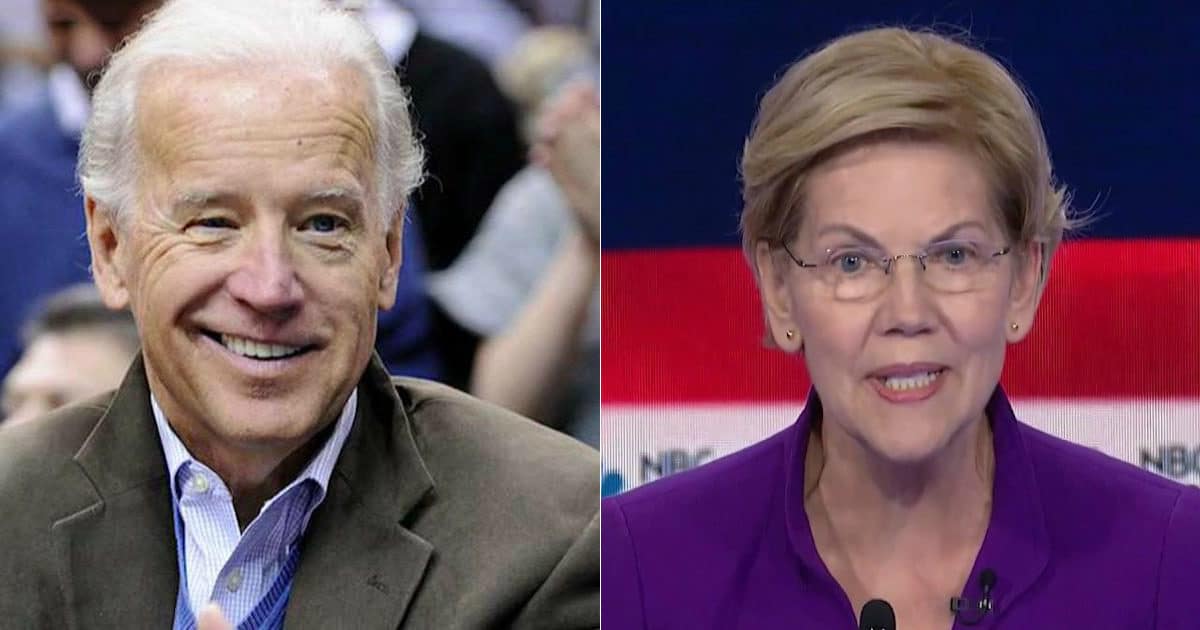 Warren Beating Biden in the Money Race and Polls
Senator Elizabeth Warren, D-Mass., has edged out ahead of former frontrunner Joe Biden in 2020 Democratic presidential nomination polls. The rough 14-day average now shows Senator Warren leading Mr. Biden by 0.2%, 26.6% to 26.4%.
If no more polling is released within the next few days, her lead will inch higher to 0.5%.
Further, Senator Warren's lead grows to more than 3 points without the presence of the Politico/Morning Consult Poll, a clear outlier still showing Mr. Biden ahead of the pack by 12 points.
Worth noting, the aforementioned poll has also been among the worst for President Donald J. Trump when gauging national approval ratings.
Senator Warren is now beating Mr. Biden in the money race, as well as the polls.
With roughly 6 days to go before the filing deadline, the Warren Campaign self-reported a fundraising haul of $24.6 million for the third quarter (Q3) 2019. Mr. Biden raised only $15.2 million.
In Q2 2019, the Biden Campaign raised roughly $22 million and spent roughly $11.1 million, giving his campaign a burn rate of 51%. He spent roughly $3.5 million on digital advertising, alone.
Senator Warren raised $16.2 million in Q1 and $19.2 million in Q2, giving her a combined burn rate of 45%. She spent $2.6 million last quarter on compensation for a staff of 303 and is widely known for being the most organized campaign in Iowa and other early states.