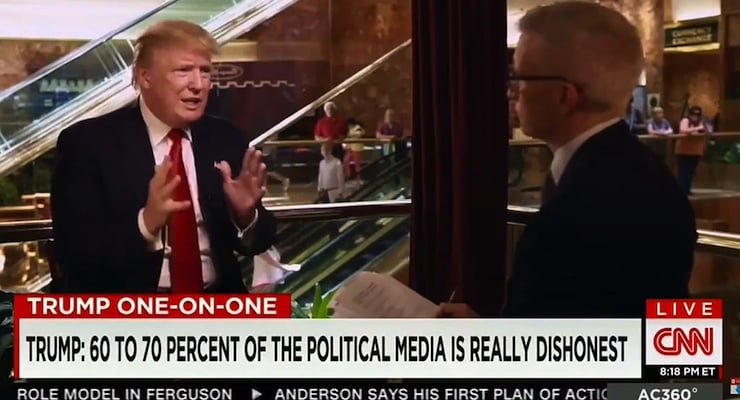 [brid video="11956″ player="1929″ title="Donald Trump to Anderson Cooper "People Dont Trust You People Don't Trust Media""]
Republican presidential candidate Donald Trump bluntly told CNN anchor Anderson Cooper during an interview Wednesday that "people don't trust you."
Trump made the remarks after Cooper cited a poll that Trump said he "didn't even know existed," and only focusing on "negative" coverage of his presidency.
"I am leading across the board, and then you hit me with this poll that I didn't even see before," Trump said. "Let me tell you, the people don't trust you and the people don't trust the media."
"Or politicians," Cooper replied.
"I find that 60-70 percent of the political media is really, really dishonest," Trump added.
(H/T: Mediaite)