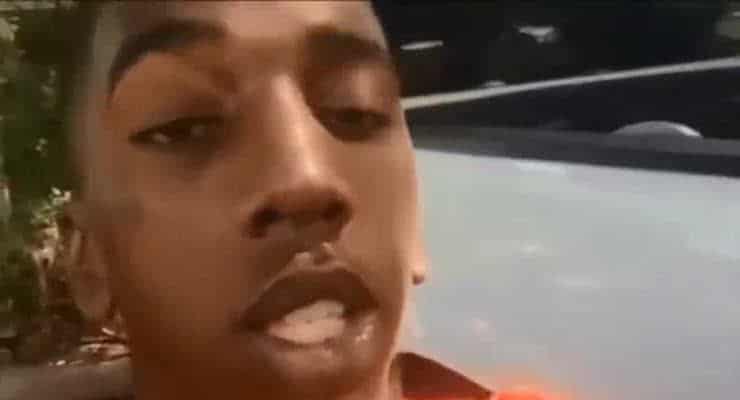 [brid video="56171″ player="2077″ title="Ghetto Thugs Threaten to Kill Trump Wage War for Food Stamps"]
WARNING, EXPLICIT LANGUAGE: Hillary Clinton said during her acceptance speech at the Democratic National Convention in Philadelphia that she doesn't "want to take your guns away," she only wants to make sure you don't get shot by someone who "had no business having a gun in the first place." She said the U.S. needs to pass "common sense" gun reform because the police are "outgunned" in the streets of U.S. cities.
But, as we've repeatedly reported, those who "outgun" the police are not purchasing illegal or legal firearms through the straw man in another pro-gun state. And no amount of gun control laws are going to curb gun violence. The reality is far, far less comfortable to talk about. So, cowardly politicians blame someone or something else.
Wearing gold chains around their necks and carrying expensive illegal weapons, ghetto thugs threaten to kill Donald Trump if he tries to take away their food stamps.