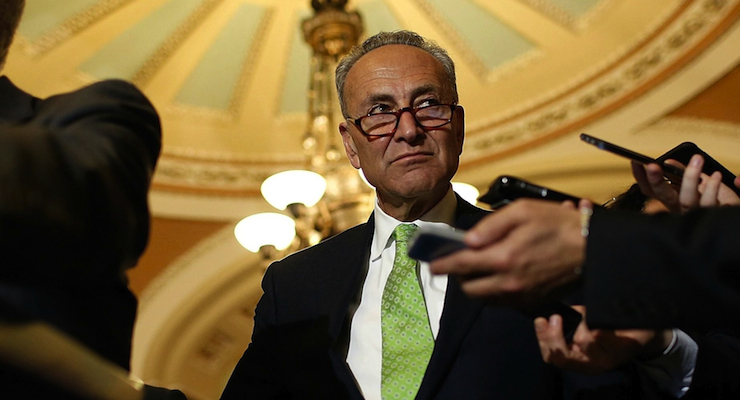 [brid video="113343″ player="2077″ title="FLASHBACK Chuck Schumer Threatened Trump With Intel Leaks"]
Senate Minority Leader Chuck Schumer, D-N.Y., about a month before political hacks in the intelligence began leaking information obtained illegally, coincidentally predicted it would happen in a veiled threat.
Either Schumer is a closet Nostradamus, has incredible foresight or something more sinister is potentially going on. He isn't exactly known for the former two.
Meanwhile, House Intelligence Committee Chairman Devin Nunes, R-Calif., said Tuesday that those who leaked the contents of former National Security Adviser Michael Flynn's phone calls "belong in jail."
"That's nine leakers that all belong in jail," Rep. Nunes said.