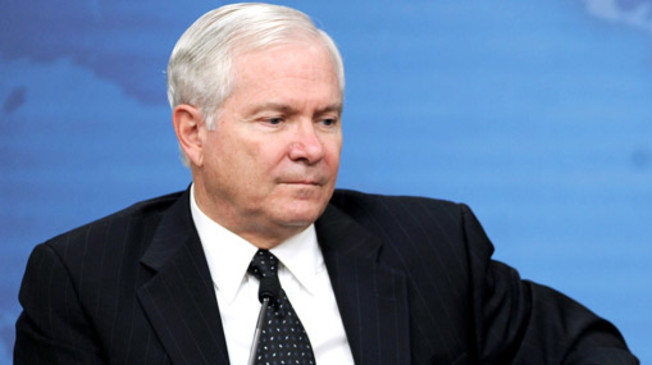 Former Defense Secretary Robert Gates shocked host Chris Wallace Sunday saying Russia will take control of the Crimea region, and it will stay under Russian control.
Bob Gates insinuated that — at this point — the U.S. and the West are limited in options, and that section of the country is lost to Kiev and the West.
"You think Crimea's gone?" Chris Wallace, host of "Fox News Sunday" asked former Sec. Bob Gates.
"I do," Gates replied. "I do not believe that Crimea will slip out of Russia's hand."
Russian President Vladimir Putin has in recent days taken control of Crimea and is attempting to annex the region. In fact, the Crimea parliament, representing a majority Russian-ethnic population, is preparing for a vote on whether to join Russia.
Putin has been criticized by Western leaders, including President Obama, who himself has been criticized at home for weakness. Obama's first wrong decision was to naively believe removing missile defense from Poland would spark compromise between the two nations. President Obama, who talked to him twice by phone, has argued the move violates Ukraine's sovereignty.
Bob Gates did, however, say the president's critics should tone down the rhetoric while he is trying to deal with the crisis in Crimea.
Gates also said the taking of Crimea appears to be part of Putin's long-term strategy of creating a "Russian bloc" that includes taking full control of Ukraine, which last month ousted its pro-Russian President Viktor Yanukovych.
Gates said he supported Washington efforts to put more sanctions on Russia.