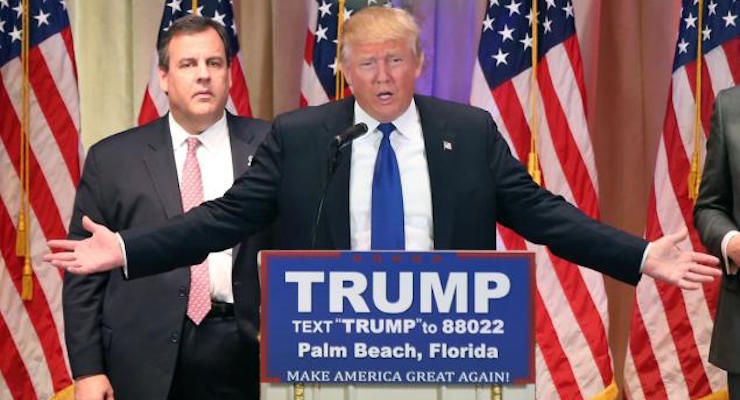 Donald Trump has won the Florida Republican Primary, defeating Sen. Marco Rubio and the two remaining rivals in the delegate-rich winner-take-all swing state. The Sunshine State was the biggest prize of the night, awarding the winner and frontrunner 99 delegates.
The Donald dominated Sen. Rubio, among senior voters, according to exit polls. Seniors went 47% for Mr. Trump, compared to 26% for Sen. Rubio. Mr. Trump carried every single county in Florida save for Miami-Dade, the home of Sen. Rubio and region with a large concentration of Cuban-Americans. Hispanic voters in Floridabroke for Sen. Rubio over Mr. Trump, 51% to 29%, according to the early exit polls.
In the end, it wasn't nearly enough to carry the day for the 45-year-old Cuban-American senator. Broken promises on immigration, a terrible voting record and a lack of accountability was the lesson the voters taught Washington Tuesday night. When he called it quits, Sen. Rubio seemed to learn the lesson, though it's unclear whether the rest of the Republican Establishment has, as well.
"America is in the middle of a real political storm, a real political tsunami," Sen. Rubio said. "We should've seen this coming."
He criticized the political class in Washington D.C. for looking down on the rest of America, blaming the party elites for the anger voters feel this cycle. Yet, he refused to strike a unifying tone, instead warning about division and praying on fears. It would appear roughly half of his own state would disagree.
"While this year we are on the right side, we will not be on the winning side," he added. "While it may not be God's plan I be president in 2016 or maybe ever, today my campaign is suspended."