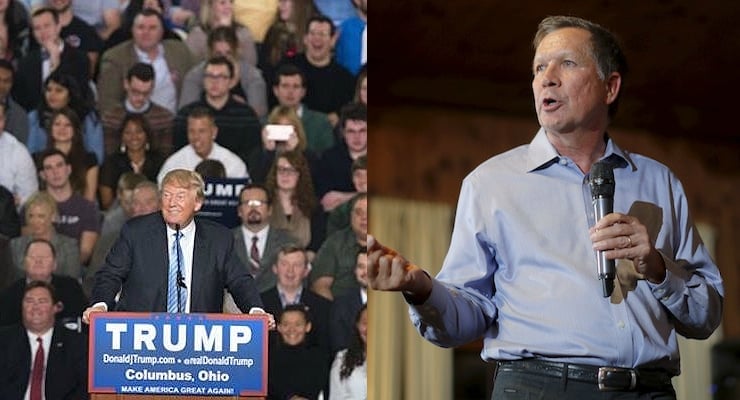 Ohio Gov. John Kasich has won the Ohio Republican Primary, fending off frontrunner Donald Trump in his own home state where he had more than the people on his side. The Ohio Republican Party broke a 64-year tradition of neutrality to stop Mr. Trump from winning the Ohio Republican Primary on Tuesday, it's 66 winner-take-all delegates.
The idea is to play spoiler, as there is zero chance Gov. Kasich can win an outright majority of delegates. In order to do so, he's need to win 110% of the remaining delegates, which is statistically impossible.
"I want you to know the campaign goes on," Gov. Kasich said. "I'm not going to take the lowest road to the highest office."
Worth noting, that line was originally used by the governor in New Hampshire in reference to former Florida Gov. Jeb Bush, who called into question his record in the Buckeye State. Gov. Bush criticized his expansion of Medicaid under ObamaCare, which overshot the budget projections by more than 30%, according to The Club for Growth. However, the imbalance wasn't designed to impact the Buckeye State until the first year after Kasich's successor takes over, whether it be Democrat or Republican.