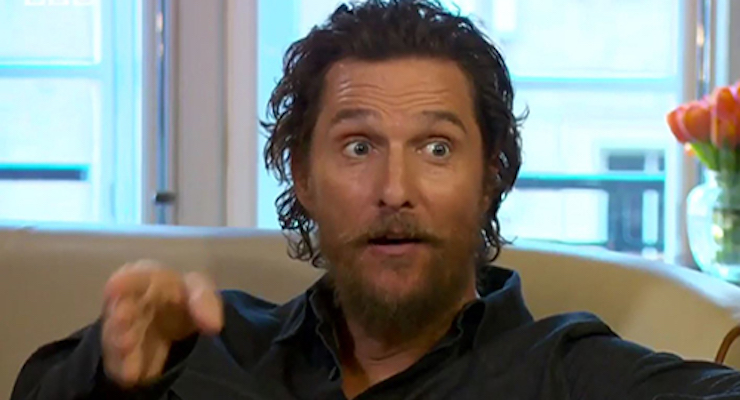 Matthew McConaughey didn't support #TRUMP, but says Hollywood needs to recognize he's our President! #BoycottOscars for message to sink in! pic.twitter.com/Vul9XUsfQA

— Trump Super PAC ?? (@TrumpSuperPAC) February 1, 2017
Actor Matthew McConaughey has called for Hollywood celebrities and leftwing protestors who oppose him to get behind President Donald J. Trump and give him a chance.
"They (citizens) don't have a choice now," the "Gold" actor said. "He's our president. And as divisive of a time and Inauguration as we've had, at the same time, it's time for us to embrace. Shake hands with this fact, be constructive with him over the next four years. Even those who most strongly disagree with his principals or things he's said or done, which is another thing, we'll see what he does compared to what he has said, no matter how much you disagreed along the way, it's time to think how constructive can you be."
Hollywood has used award ceremonies to trash the new president and several celebrities attended what turned into violent rallies to protest President Trump. As a result, ratings have plummeted.