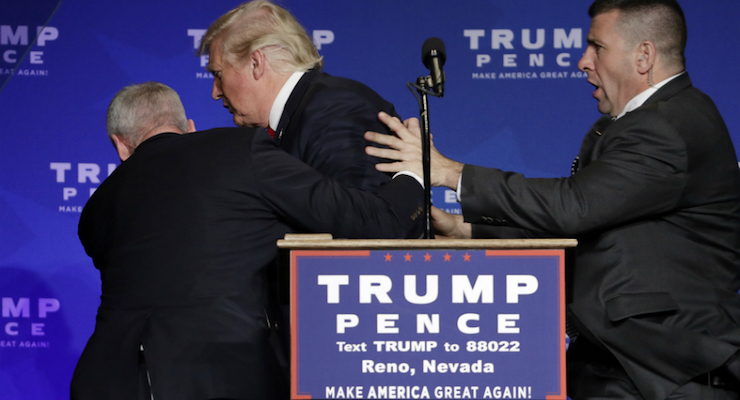 The special agent who is under investigation for a social media post suggesting she wouldn't take a bullet for President Donald J. Trump has been suspended, with pay. Kerry O'Grady, who was previously in charge of the Secret Service's Denver district, has been suspended but officials are weighing whether to charge her with violating the Hatch Act.
Passed in 1939 as An Act to Prevent Pernicious Political Activities, the law prohibits employees in the executive branch of the federal government, except the president, vice-president, and certain designated high-level officials of that branch, from engaging from engaging in some forms of political activity.
The Secret Service took the action after O'Grady made headlines about a private Facebook post she made in October.
In the message, O'Grady said she would not take a bullet for then-candidate Trump and expressed support for Hillary Clinton.
O'Grady is the head of the Denver office but may not be able to hold onto that position once the investigation into the post is completed.