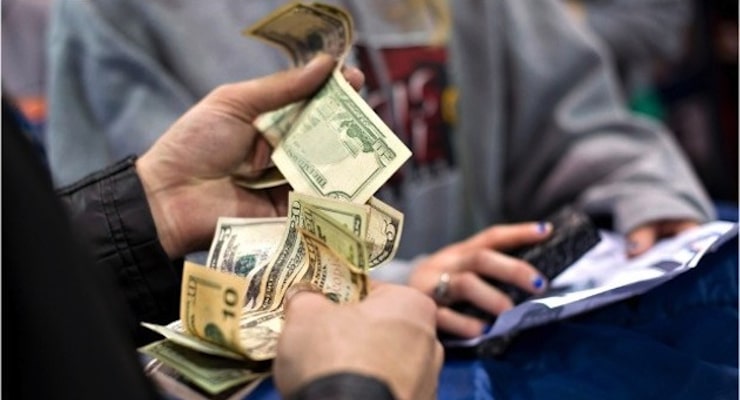 The Conference Board said Tuesday that its consumer confidence index soared to a 16-year high of 125.6 in March from 116.1 in February, the highest since Dec. 2000. The index, which is one of President Donald J. Trump's preferred economic indicators, measures both consumers' assessment of current conditions and their expectations for the future.
Both improved significantly this month and by far larger margins than anticipated by economists. The percentage saying business conditions are "good" shot up from 28.3% to 32.2%, while those saying business conditions are "bad" fell from 13.4% to 12.9%.
"Consumer confidence increased sharply in March to its highest level since December 2000 (Index, 128.6)," said Lynn Franco, Director of Economic Indicators at The Conference Board. "Consumers' assessment of current business and labor market conditions improved considerably. Consumers also expressed much greater optimism regarding the short-term outlook for business, jobs and personal income prospects. Thus, consumers feel current economic conditions have improved over the recent period, and their renewed optimism suggests the possibility of some upside to the prospects for economic growth in the coming months."
The percentage of consumers stating jobs are "plentiful" rose from 26.9% to 31.7%, while those claiming jobs are "hard to get" fell slightly from 19.9% to 19.5%. Moods have changed after the payroll processor firm ADP found roughly 300,000 new private sector jobs were created last month and the jobs report by the Labor Department also easily topped expectations.
The percentage expecting more jobs in the coming months increased from 20.9% to 24.8%, while those anticipating fewer jobs fell from 13.6% to 12.2%. The percentage of consumers expecting their incomes to increase also gained from 19.2% to 21.5%, while the proportion expecting a decrease fell from 8.1% to 7.0%.
The monthly Consumer Confidence Survey is based on a random sample conducted for The Conference Board by Nielsen, a leading global provider of information and analytics around what consumers buy and watch. The cutoff date for the preliminary results was March 16.
Economists closely monitor the mood of consumers because their spending accounts for about 70% of U.S. economic activity.