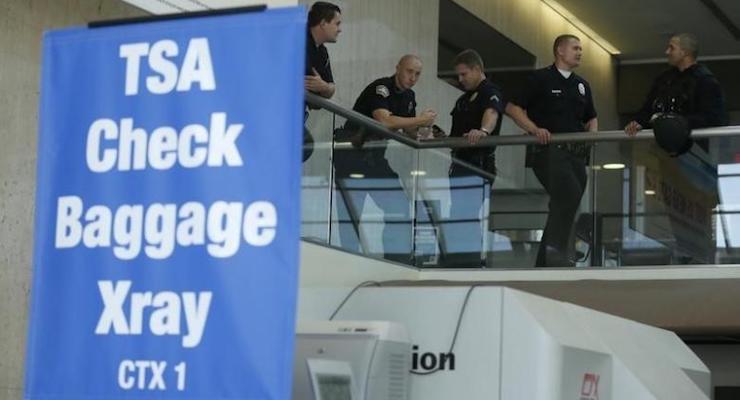 The electronics ban on devices larger than a cell phone for U.S.-bound flights is indefinite and applies 9 airlines and 10 airports from eight countries. Administration officials are calling the measure an active-emergency amendment in response to "evaluated intelligence" that terrorist groups continue to target aviation and consumer items for use in an attack.
The eight Muslim-majority nations impacted by the electronics ban include Jordan, Egypt, Turkey, UAE, Saudi Arabia, Kuwait, Qatar and Morocco. The airlines affected include: Royal Jordanian, Emirates, Egypt Air, Turkish Airlines, Kuwait Airlines, Qatar Airways, Emirates, Etihad and Royal Air Maroc.
Airports impacted by the electronics ban include Queen Alia Airport, Cairo Airport, Ataturk Airport, King Abdulaziz Airport, King Khalid International Airport, Kuwait International Airport, Mohammed V International Airport, Doha Airport, Dubai Airport and Abu Dhabi Airport.
"Terrorist groups continue to have an interest in targeting planes," according to one senior Administration official, who briefed reporters on a teleconference call late Monday.
The electronics ban pertains to the cabin of passenger aircraft and to U.S.-bound direct flights, only. Devices prohibited include laptops, tablets, Kindles, iPads and gaming devices larger than a cellphone.
On Monday, Royal Jordanian Airlines tweeted that the carrier had banned all electronic or electrical devices from carry-on luggage on flights to and from New York, Chicago, Detroit and Montreal effective Tuesday, March 21. The tweet was subsequently deleted during the day.
"We are not disappointed with the airlines," a senior administration official said. "They have an obligation to their passengers."
[social-media-buttons]