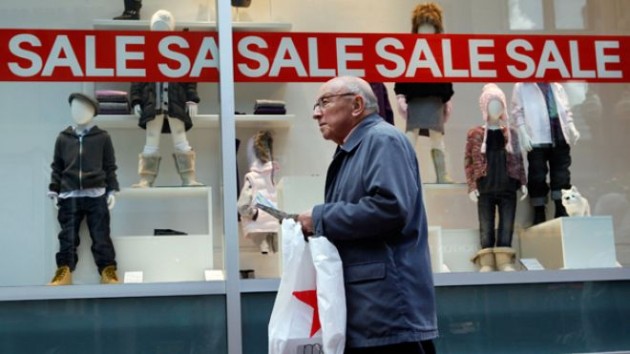 Retail sales in the United States posted their largest increase since 2012 in March, according to the Commerce Department report released on Monday. Retail sales gained 1.1 percent, with receipts making gains in almost every single category.
Retail sales account for a third of consumer spending. They rose by a revised 0.7 percent in the month of February after an initial report of 0.3 percent, but beat economists' expectations in March. Those polled by Reuters had forecast retail sales would gain just 0.8 percent last month.
In core sales, which excludes automobiles, gasoline, building materials and food services, increases were 0.8 percent in the month of March.
Because of the two consecutive months of relatively small gains, experts believed a drop in these core sales in suggested consumer spending was slowing down dramatically. In the fourth quarter they gained 3.3 percent, in total.
Sales at building materials and garden equipment stores shot up 1.8 percent, which was the largest gain in eight months.
Receipts at electronics and appliance stores were among those that actually fell, losing 1.6 percent. Other included a drop in sales at gasoline stations, which fell 1.3 percent. However, excluding gasoline, retail sales rose by 1.4 percent, which was the biggest rise in four years.
Sales at furniture stores increased 1.0 percent. Receipts at clothing stores climbed 1.0 percent as well. There were also gains in receipts at sporting goods shops, restaurants and nonstore retailers.