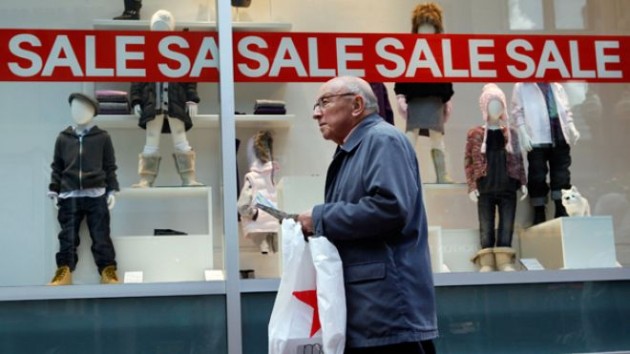 Wall Street is being weighed down today as traders digest weaker-than-expected U.S. retail sales data from the Commerce Department. They reported retail sales rose just 0.3 percent in May, missing the 0.6 percent increase Wall Street expected. Excluding the auto component, sales rose 0.1 percent, missing the 0.4 percent increase expected.
As of 10:01 a.m. ET, the Dow Jones Industrial Average is down 15.6 points, or 0.09 percent to 16829, while the S&P 500 fell 1.9 points, or 0.1 percent to 1942. The Nasdaq Composite shed 7.2 points, or 0.16 percent to 4325.
After enjoying a relatively positive week of gains, Wall Street slumped on Wednesday, with the worst of the losses coming from the Dow. Several large Blue Chips were in the red by mid-morning.
The Labor Department said prices for imported goods rose 0.1% in May, a shallower increase than the 0.2% Wall Street anticipated. Export prices rose by the same margin in May, matching economists' expectations.
A separate report from Labor showed the number of Americans filing for first-time unemployment benefits rose last week to 317,000 from an upwardly revised 313,000 the week prior. Wall Street expected claims to fall to 310,000 from an initially reported 312,000.
Elsewhere, U.S. crude oil futures jumped $1.75, or 1.7%, to $106.15 a barrel. Wholesale New York Harbor gasoline rose 1.6% to $106.15 a barrel. Gold climbed $3.10, or 0.25%, to $1,264 a troy ounce.