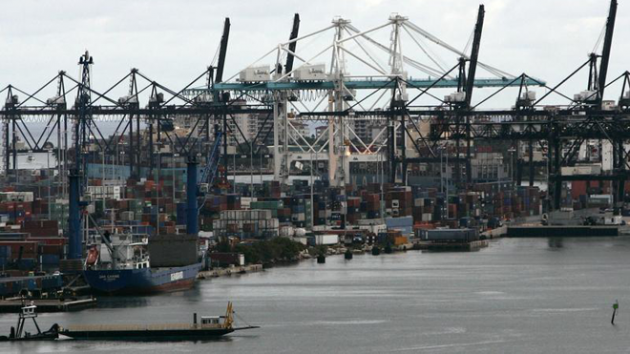 U.S. import prices rose in May as the cost of petroleum increased, despite claims the imported inflation pressures are decreasing.
The Labor Department said on Thursday import prices ticked up 0.1 percent last month, while economists polled by Reuters had forecast import prices rising 0.2 percent. In the 12 months through May, prices increased 0.4 percent for the first time since July.
An abysmal global economy and weak domestic labor market is holding even greater inflation pressures at bay, giving the Federal Reserve an excuse to keep its easy fiat money monetary policy.
So, since the U.S. central bank slashed overnight interest rates to a record low of zero to 0.25 percent in December 2008, there has been little expectation that they will start raising them before the second half of 2015. Meanwhile, the investor class continues to build wealth on easy money and the saving, working class continues to get hammered and watch their purchasing and saving powers erode.
Last month, imported food prices fell 0.8 percent after declining by the same margin in April. Imported petroleum prices increased 1.1 percent after falling 1.2 percent in April.
Import prices excluding petroleum fell for a second straight month. The Labor Department report also showed export prices ticked up 0.1 percent in May after falling 1.0 percent the prior month. In the 12 months through May, export prices increased 0.5 percent, the largest gain since June last year.