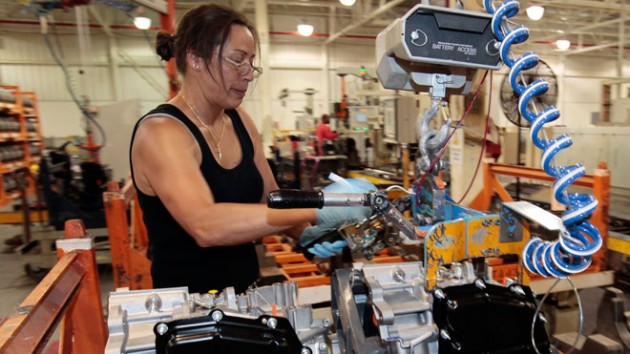 Producer prices in the U.S. fell 0.1 percent in the month of September for the first time in over a year, the latest worrisome sign for the economy, the Labor Department said on Wednesday.
The Federal Reserve policy-making committee is concerned that inflation has been stuck below their 2 percent target, or at least, a less than general measurement of inflation. Many Fed watchers believe concerns about low inflation could lead the U.S. central bank to continue to print money and buy bonds, while interest rate hikes expected to begin in the middle of next year are stayed once again.
Even though the Fed targets an inflation gauge conducted by the Commerce Department that looks specifically at consumer purchases, the producer price report can give the Fed some idea as to how inflation will perform in the future. Now, Wednesday's report suggested these indicators are not good.
Producer prices rose 1.6 percent in the year through September, which is the lowest annual reading in six months and down 0.2 from August, while The PPI last month was dampened by a 2.6 percent decline in gasoline prices. Food prices slipped 0.7 percent.
When excluding volatile food and energy prices, producer prices were unchanged during the month. But so-called core producer prices rose 1.6 percent from the same month of 2013, which represents a slowdown from August's annual reading.