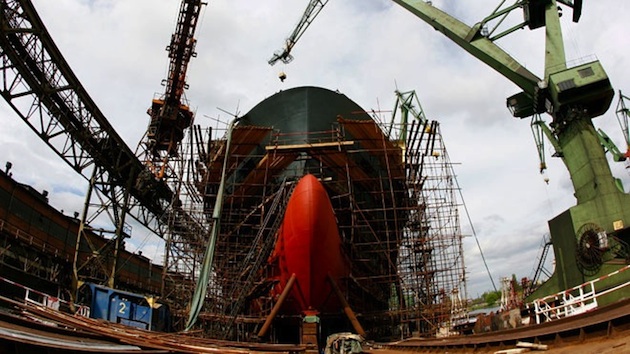 The Commerce Department Tuesday announced an upward revision of GDP in the U.S. economy from 3.9 percent to 5 percent. The new number means the U.S. economy grew at its quickest pace in 11 years in the third quarter.
The Commerce Department cited stronger consumer and business spending than it had previously assumed, driving growth to the fastest growth pace since the third quarter of 2003.
GDP growth has now been revised up by a total of 1.5 percentage points since the first estimate was published in October, yet big revisions have become a comment occurrence since the recession, as the government does not have full information when it makes its initial estimates and has changed the calculations to inflate GDP Numbers.
The economy expanded at a 4.6 percent rate in the second quarter, meaning it has now experienced the two strongest back-to-back quarters of growth since 2003. Economists polled by Reuters had expected growth would be raised to a 4.3 percent pace.
Still, the pace of growth likely slowed in the fourth quarter.
In a second report, the Commerce Department said non-defense capital goods orders excluding aircraft, a closely watched report for business spending plans, was unchanged after declining 1.9 percent in October.
The continued weakness in the so-called capital goods orders is at odds with industrial production data, which has shown strong momentum in the manufacturing sector.
Consumer spending, which accounts for more than two-thirds of U.S. economic activity, increased at a 3.2 percent pace, which also is the fastest since the fourth quarter of 2013 and more than the previously reported 2.2 percent rate.
Growth in business investment was increased to an 8.9 percent pace from a 7.1 percent rate, with upward revisions to equipment, intellectual property products and nonresidential structures accounting for the revision.
But inventories are likely to drag on output in the fourth quarter.
Spending on residential construction was also revised higher, as were government outlays. Export growth was cut to a 4.5 percent rate from the previously reported 4.9 percent pace, while imports were also revised down.