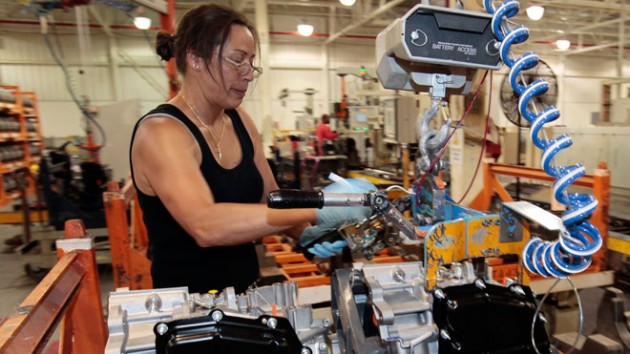 New orders for U.S. factory goods ticked up in February after six straight months of declines, an unexpected development in an otherwise weakened sector.
The Commerce Department said on Thursday new orders for manufactured goods increased 0.2 percent, the largest gain since July after a strong dollar and weaker global demand pounded orders. The new numbers come after a revised 0.7 percent drop in January.
Orders excluding transportation increased 0.8 percent, which is the biggest rise in 8 months, while shipments of factory goods increased 0.7 percent after four straight months of declines.
Economists polled by Reuters had forecast factory orders to decrease by 0.5 percent in February after a reported 0.2 percent drop in January.
The Commerce Department also said orders for non-defense capital goods excluding aircraft — which is widely viewed as a measure of business confidence and spending plans — fell 1.1 percent rather than the 1.4 percent drop initially reported last month.
Slower growth in China and Europe has also negatively impacted factory orders, and a report from the Institute for Supply Management released on Wednesday showed manufacturing activity at a near two-year low in March.
Despite the latest unexpected gain in factory orders, it will likely take far more time before the sector, which accounts for 12 percent of the economy, actually shows a solid rebound. Unfilled orders at factories fell 0.5 percent in February, declining for a third straight month.
Shipments of non-defense capital goods orders excluding aircraft, which is used to calculate business equipment spending in the gross domestic product report, were revised up to show a 0.3 percent increase in February rather than the previously reported 0.2 percent rise.