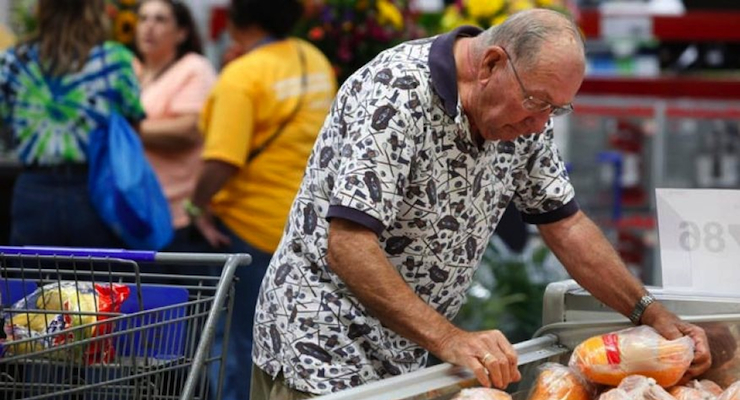 The Labor Department said on Friday its Consumer Price Index (CPI) U.S. consumer prices rose for a fifth straight month in June, up from 0.4 in May. The increase was fueled by the cost of gasoline and other goods, increasing the likelihood of an interest rate hike this year.
The CPI rose 0.3 percent last month, while June's reading pushed the year-on-year CPI rate into positive territory for the first time since December of 2015. A report on Wednesday showed producer prices rose in June for a second straight month.
In the 12 months through June, the CPI edged up 0.1 percent after being unchanged in May. Economists polled by Reuters had forecast the CPI rising 0.3 percent from May and gaining 0.1 percent from a year ago.
The so-called core CPI — which excludes out food and energy costs — ticked up 0.2 percent in June after rising 0.1 percent in May. In the 12 months through June, the core CPI rose 1.8 percent after May's 1.7 percent increase.
Gasoline prices jumped 3.4 percent after skyrocketing 10.4 percent in May, while food prices rose 0.3 percent, the largest increase since September 2014. An outbreak of bird flu in some parts of the country causes a shortage of eggs, and prices surged 18.3 percent, which is the biggest gain since August 1973.
The index for rent increased 0.4 percent, which is the largest rise since August 2013. With the residential vacancy rate near a 22-year low as a firming labor market boosts household formation, shelter costs are likely to continue rising.
There were also increases in the cost of recreation, new motor vehicles, tobacco, airline fares and personal care. These offset declines in the prices for apparel, medical care, used cars and trucks and household furnishings.
The Federal Reserve set a 2 percent target rate for inflation relating to a rate hike, and Fed Chair Janet Yellen this week affirmed the U.S. central bank wanted to begin tightening monetary policy later this year after keeping its short-term interest rate near zero for more than six years.