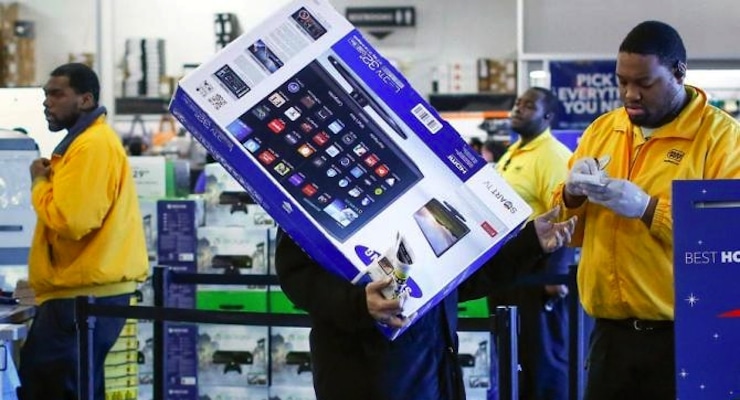 The Labor Department reported Wednesday that its Consumer Price Index (CPI) showed inflation rose 0.1% in July, slightly below expectations for a 0.2% gain. The July report comes after consumer prices edged up 0.1 percent last month, and marks the sixth straight month of increases.
Excluding the volatile food and energy components, prices rose by the same margin, also missing expectations for a 0.2 percent increase. It was the second month the annual CPI increased after crude oil prices plunged further downward, pushing it into negative terrain in January. However, gains in the cost of shelter offset the index, indicating inflation pressures were stabilizing enough to support expectations of an interest rate hike by the Federal Reserve in mid-September.
Still, the Federal Reserve set an inflation target at 2 percent for rate hikes, and during the 12-months through July the CPI climbed just 0.2 percent. Economists polled by Reuters had forecast the CPI rising 0.2 percent from June and gaining 0.2 percent from a year ago. Yet, with the central bank nevertheless expected to raise its short-term interest rate next month, economists are hoping the pace with which they tighten monetary policy will be slow.
The so-called core CPI, which strips out food and energy costs, inched up by just 0.1 percent last month after rising 0.2 percent in June. Shelter, which recorded its biggest increase in nearly 8-1/2 years, solely drove last month's gain in the core CPI. In the 12 months through July, the core CPI increased 1.8 percent. It was the fourth time in five months that the 12-month change was 1.8 percent. The Federal Reserve uses neither the CPI nor the so-called core CPI when gauging the rate of inflation. The central bank has their own index that is not widely circulated.
Last month, gasoline prices rose 0.9 percent after rising 3.4 percent in June. Food prices climbed higher at 0.2 percent, down from a 0.3 percent increase in June when the bird flu crisis impacted egg prices. Egg prices rose only 3.3 percent after a June's 18.3 percent explosion, which had been the biggest gain since August 1973. The index for shelter increased 0.4 percent, the largest increase since February 2007, after gaining 0.3 percent in June. Declining homeownership and a rental vacancy rate near a 22-year low is naturally pushing rents higher. If the Federal Reserve raises rates and mortgage cost increases, rental costs will likely continue to climb.
There were increases in the cost of medical care and apparel, while airline fares decreased by 5.6 percent, or the largest decline since December 1995. Prices for used cars and trucks and household furnishings and new motor vehicles fell.