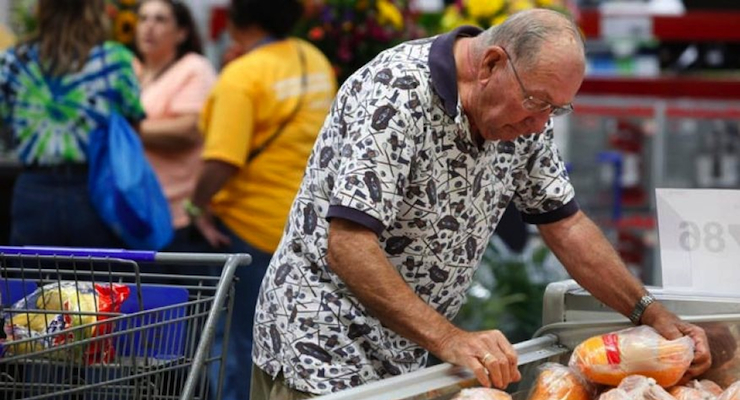 The Conference Board reported its gauge of consumer confidence jumped in July to 101.5 from an earlier reading of 91. Economists expected the gauge to rise to 93.4.
"Consumer confidence rebounded in August, following a sharp decline in July," said Lynn Franco, Director of Economic Indicators at The Conference Board. "Consumers' assessment of current conditions was considerably more upbeat, primarily due to a more favorable appraisal of the labor market. The uncertainty expressed last month about the short-term outlook has dissipated and consumers are once again feeling optimistic about the near future. Income expectations, however, were little improved."
However, the cutoff date for the preliminary results was August 13, meaning the gauge was conducted during a period prior to the stock market worries. Whether or not confidence holds remains to be seen.
The monthly Consumer Confidence Survey, which is based on a probability-design random sample, is conducted for The Conference Board by Nielsen, a leading global provider of information and analytics around what consumers buy and watch.
From the Report:
Consumers' assessment of current conditions was considerably more favorable in August. Those saying business conditions are "good" decreased marginally from 23.4 percent to 23.2 percent. Those claiming business conditions are "bad" declined modestly from 18.2 percent to 17.6 percent. Consumers were considerably more positive about the job market. Those stating jobs are "plentiful" increased from 19.9 percent to 21.9 percent, while those claiming jobs are "hard to get" decreased from 27.4 percent to 21.9 percent.
Consumers' optimism about the short-term outlook also improved in August. The percentage of consumers expecting business conditions to improve over the next six months increased slightly from 15.3 percent to 15.8 percent, while those expecting business conditions to worsen declined from 10.3 percent to 8.3 percent.
Consumers' outlook for the labor market was more upbeat. Those anticipating more jobs in the months ahead increased from 13.7 percent to 14.6 percent, while those anticipating fewer jobs decreased sharply from 19.0 percent to 13.6 percent. The proportion of consumers expecting their incomes to increase declined moderately from 17.0 percent to 16.2 percent, while the proportion expecting a decline decreased from 11.3 percent to 10.0 percent.