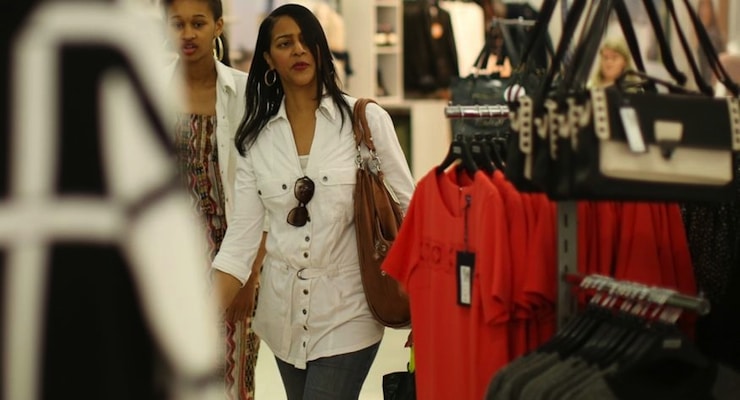 The Commerce Department said on Friday that U.S. retail sales rose less than expected in October and automobile purchases unexpectedly decline, indicating lower consumer spending in the fourth quarter. Retail sales edged up 0.1% last month after being unchanged in September, though economists polled by Reuters had forecast retail sales gaining 0.3% in October after a previously reported 0.1% gain in September.
Sales at auto dealerships around the nation fell 0.5% after gaining 1.4% in September, which came as a surprise to many looking at the strong sales at motor vehicle manufacturers reported in October. Retail sales excluding automobiles, gasoline, building materials and food services ticked up 0.2% after an upwardly revised 0.1% increase in September.
These so-called core retail sales historically correspond most closely with the consumer spending component of gross domestic product, which represents roughly two-thirds of U.S. economic growth. Core retail sales previously were reported to have ticked down 0.1% last month, while economists had forecast core retail sales rising 0.4%.
The disappointing report suggests that savings from cheaper gasoline are being used to pay rental and other living costs, including health care and utilities, which have increased substantially over the past year. Still, weak consumer spending is unlikely alone to significantly weigh on the Federal Reserve as they decide the timing and trajectory of an interest rates next month. The U.S. central bank has kept its benchmark overnight interest rate near zero since December 2008, though wholesale producer prices showed inflation weakening again this month for the second straight report.
Economic growth slowed to a 1.5 percent annual pace in the third quarter, and is now expected to temper down in the fourth. Retail sales also were sliced off by a 0.9% decline in receipts at service stations, which was largely due to lower gasoline prices. Service station receipts fell 4.0% in September.
Clothing store receipts were flat last month, while building materials and garden equipment stores tacked on a 0.9% gain. Further, sales at furniture stores, sporting goods and hobby stores gained 0.4%, while sales at restaurants and bars posted a 0.5% gain.
Sales at electronics and appliance stores fell 0.4 %, while receipts at online stores increased 1.4%.