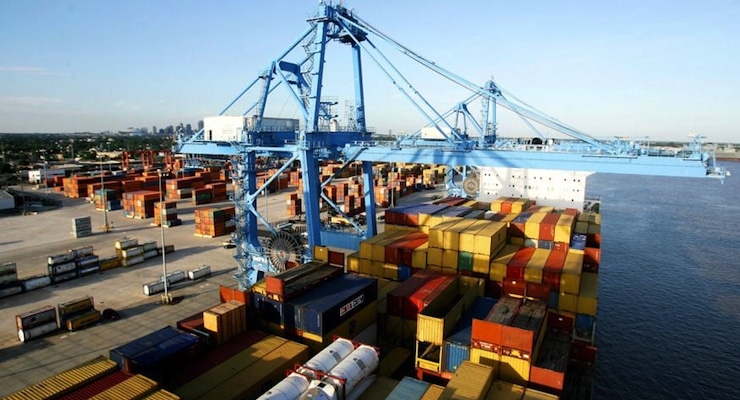 The Commerce Department's first reading on fourth-quarter gross domestic product (GDP) showed the U.S. economy grew at an abysmal annualized pace of 0.7%. The sharply declining number is down from an already underwhelming third-quarter final reading of 2%.
Economists previously polled by Reuters had forecast the U.S. economy to post a 0.8% growth rate in the fourth quarter.
Whatever slight gains seen came from contributions from personal consumption expenditures (PCE), residential fixed investment, and federal government spending that were partly offset by negative contributions from private inventory investment, exports, and nonresidential fixed investment. Imports, which are a subtraction in the calculation of GDP, increased.
Businesses accumulated $68.6 billion worth of inventory, according to initial estimates and, while that is down from $85.5 billion in the third quarter, it was slightly more than economists had forecast. The data indicate inventories are likely to remain a net negative on growth in the first quarter. Inventory sliced off 0.45% from the first estimate of fourth-quarter GDP growth.
A bit surprisingly, spending on equipment by businesses contracted by 2.5% in the fourth quarter after increasing 9.9% in the third quarter. Investment in residential construction remained in a strong position, rising at a 8.1 percent rate.
Consumer spending, which accounts for more than two-thirds of U.S. economic activity, increased by 2.2%, down from from the 3.0% pace in the third quarter. With consumer spending weakening, inflation appears to have backed off in the fourth quarter from the modest gains made in the prior quarter. A price index in the Commerce Department report, which excludes food and energy costs, increased 1.2%, down from a 1.4% pace in the third quarter.
Investment in mining exploration, wells and shaft–an industry that has lagged far behind in job creation–fell 35% in 2015, the largest drop since 1986.