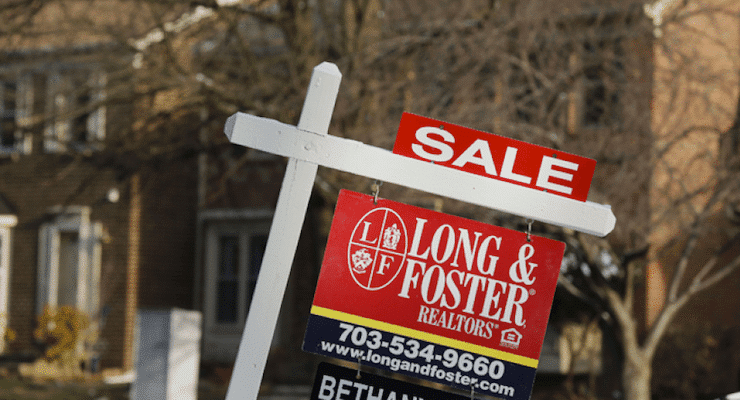 The National Association of Realtors (NAR) reported on Monday the Pending Home Sales Index dropped 2.5% last month, missing the media forecast. The Pending Home Sales Index fell to 106.0 in January from an upwardly revised 108.7 in December.
"While January's blizzard possibly caused some of the pullback in the Northeast, the recent acceleration in home prices and minimal inventory throughout the country appears to be the primary obstacle holding back would-be buyers," he said. "Additionally, some buyers could be waiting for a hike in listings come springtime."
Wall Street expected a 0.5% gain in contracts to buy previously-owned homes. While pending home sales are still 1.4% above January 2015 (104.5) and the index has increased year-over-year for 17 consecutive months, last month's annual gain was the second smallest (September 2014 at 1.2 percent) during the timeframe.
"First-time buyers in high demand areas continue to encounter instances where their offer is trumped by cash buyers and investors," adds Yun. "Without a much-needed boost in new and existing-homes for sale in their price range, their path to homeownership will remain an uphill climb."
Existing-homes sales are forecast to be around 5.38 million for 2016, representing a gain of 2.5% from the prior year. The national median existing-home price for all of this year is expected to increase between 4% and 5%. In 2015, existing-home sales increased 6.3% and prices rose 6.8%.
The PHSI in the Northeast fell 3.2% to 94.5 in January, but were still 10.9% above a year ago. In the Midwest, the Pending Home Sales index fell 4.9% to 101.1 in January, but is still 1.4% above January 2015.
Pending home sales in the South inched up 0.3% to an index of 121.1 in January but remain 1.3% lower than last January. The index in the West decreased 4.5% in January to 96.5, but is still 0.4% above a year ago.
[brid video="29019″ player="2077″ title="Pending Sales Ease Slightly in January"]