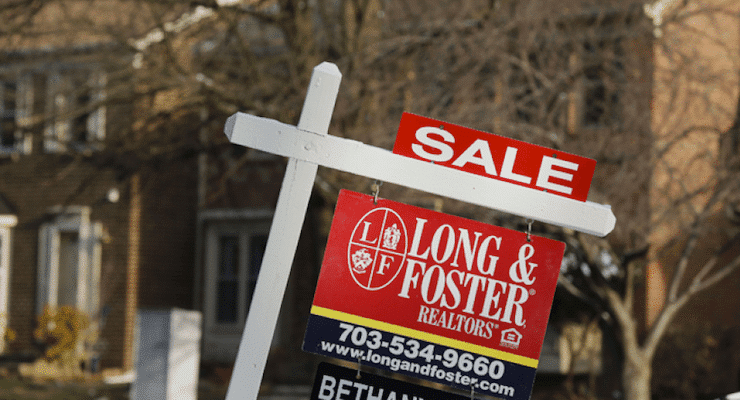 The Pending Home Sales Index (PHSI), which gauges contracts to buy previously-owned homes in the U.S., rose 3.5% to 109.1 in February, topping economists' expectations. The report, conducted by the National Association of Realtors (NAR) and released on Monday reverses the previous month's deep decline.
The Pending Home Sales Index is now at its highest level in seven months, while January's reading was revised to show a 3.0% decline, which was slightly worse than initially reported. Economists polled by Reuters had forecast contracts rising 1.2 percent last month.
"After some volatility this winter, the latest data is encouraging in that a decent number of buyers signed contracts last month, lured by mortgage rates dipping to their lowest levels in nearly a year1 and a modest, seasonal uptick in inventory2," said Lawrence Yun, NAR chief economist. "Looking ahead, the key for sustained momentum and more sales than last spring is a continuous stream of new listings quickly replacing what's being scooped up by a growing pool of buyers. Without adequate supply, sales will likely plateau."
Pending home contracts become sales after a month or two. Contracts were up 0.7% from a year ago. The PHSI in the Northeast declined 0.2% to 94.0 in February, but is still 12.6% above a year ago. In the Midwest the index shot up 11.4% to 112.6 in February, and is now 2.5% above February 2015.
In the South, contracts increased 2.1% to an index of 122.4 in February but are 0.4% lower than they were in February. The index in the West gained 0.7% in February to 96.4, but is now 6.2% below a year ago.
"Any further moderation in prices would be a welcome development this spring," adds Yun. "Particularly in the West, where it appears a segment of would-be buyers are becoming wary of high asking prices and stiff competition."