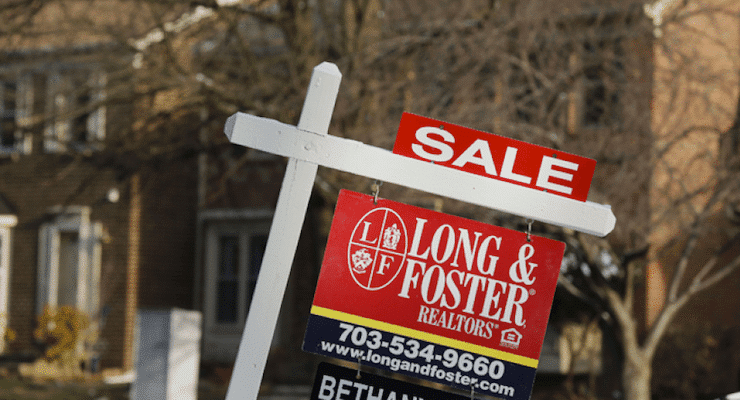 [brid video="35572″ player="2077″ title="Pending Sales in March Hold Steady But Affordability Hurts West"]
The Pending Home Sales Index (PHSI), conducted by the National Association of Realtors, increased slightly in March for the second consecutive month. The PHSI climbed 1.4% to 110.5 in March from an downwardly revised 109.0 in February and is now 1.4% above March 2015 (109.0), reaching its highest level in almost a year.
After last month's slight gain, the index has increased year-over-year for 19 consecutive months and is at its highest reading since May 2015 (111.0).
"Despite supply deficiencies in plenty of areas, contract activity was fairly strong in a majority of markets in March," said Lawrence Yun, NAR chief economist. "This spring's surprisingly low mortgage rates are easing some of the affordability pressures potential buyers are experiencing and are taking away some of the sting from home prices that are still rising too fast and above wage growth."
"Demand is starting to weaken in some areas, particularly in the West, where the median home price has risen an astonishing 38 percent in the past three years," adds Yun. "As a result, pending sales in the region have now declined in four of the last five months and are lower than one year ago for the third month in a row. Closed sales in the region in March were also below last year's pace."
The Pending Home Sales Index (PHSI), a closely-watched indicator for the housing sector, is based on a national sample typically representing about 20% of pending sales of existing homes. A sale is considered "pending" when the contract has been signed but the transaction has not closed. The actual sale is finalized on average within one or two months of signing.
An index of 100 is equal to the average level of contract activity during 2001, which was the first year to be examined. As a matter of sheer coincidence, the volume of existing-home sales in 2001 fell within the range of 5.0 to 5.5 million, which NAR and housing market analysts consider normal for the current U.S. population.
The PHSI in the Northeast increased 3.2% to 97.0 in March, and is now 18.4 percent above a year ago. In the Midwest the index inched up 0.2% to 112.8 in March, and is now 4.0% above March 2015.
Pending home sales in the South rose 3.0% to an index of 125.4 in March but are still 0.6% lower than last March. The index in the West declined 1.8 percent in March to 95.3, and is now 7.9% below a year ago.