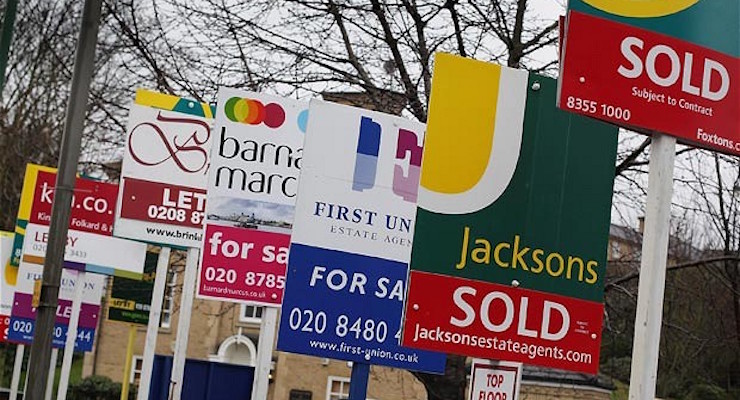 The National Mortgage Risk Index (NMRI) finds purchase loan volume surged 16% in April from a year earlier, fueled by an 18% jump for first-time buyers. The NMRI for Agency purchase loans came in at 12.59% in April, up 0.56% on a year-over-year basis and 1.27% from April 2014. The Agency purchase NMRI has increased year-over-year in every month since January 2014.
"April 2016 was another exceptionally strong month for home buyers, as volume hit a series high for the month of April," said Edward Pinto, co-director of the American Enterprise Institute's (AEI's) International Center on Housing Risk. Mr. Pinto is also the former executive vice president and chief credit officer for Fannie Mae.
"With leverage continuing to increase and given that April represents the lower volume portion of the home buying season, we expect the remainder of the 2016 spring buying season to be exceptionally strong," he added.
The National Mortgage Risk Index (NMRI), which is published monthly, measures how government-guaranteed loans with a first payment date in a given month would perform if subjected to the same stress as in the financial crisis that began in 2007. An NMRI value of 10% for a given set of loans indicates that 10% of those loans would be expected to default in a severe stress event, based on the actual performance of loans with the same risk characteristics after the financial crisis.
The riskiness of Agency refinance mortgages also increased over the past year, as the NMRI for these loans stood at 11.99% in April, up from 11.03% a year earlier. In April, refinance loans were somewhat less risky than purchase loans, which have been migrating from large banks to non-banks. This shift in market share from large banks to non-banks, which boosts overall risk due to the high non-bank MRI, may be abating.
In April, large banks represented roughly 30% of GSE purchase loans, down from 52% in November 2012. For FHA purchase loans, large banks have lost an even greater percentage of their market share; their April share was about 20%, down from 65% in November 2012. Still, the first-time buyer NMRI notably stood at 15.84% in April, up 0.62% from a year earlier and well above Repeat Primary Homebuyer NMRI of 10.21%.
"Of the estimated 1½ million first-time buyers in our data over the past year, more than a million bought homes with a downpayment of 5 percent of less," said Stephen Oliner, the other co-director of AEI's International Center on Housing Risk. "The sheer scale of this number shows that many, many households are buying their first homes with little money down."
The NMRI for the composite of Agency purchase and refinance loans stood at 12.28% in April, up from 11.40% measured a year earlier. The increase is driven by gains in both purchase and refinance loans. The recent agency refinance loan volume was well below the volume from boom periods, though about 192,000 refinance loans were added in April, down 30% from April 2015.