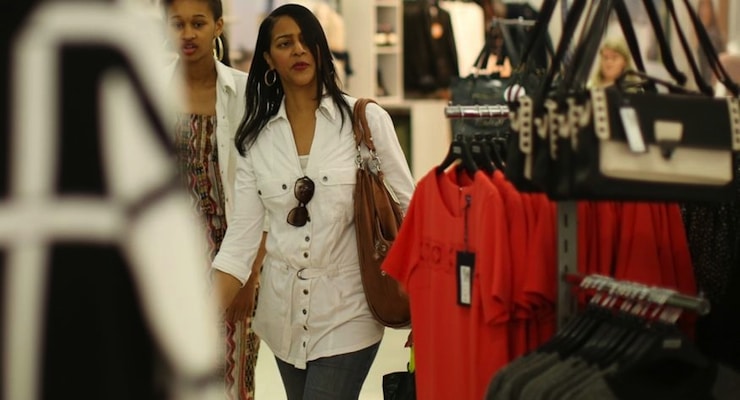 The Commerce Department reported on Friday U.S. retail sales rose 0.6% last month, easily beating the median economic forecast calling for a 0.1% gain. Americans bought more automobiles and other goods than expected, increasing hopes that economic growth picked up in the second quarter after an abysmal 1.1% growth in the first quarter.
The Atlanta Fed is currently forecasting second-quarter GDP growth at a 2.3 percent annualized rate.
The report marks the third straight month of gains and brought U.S. retail sales up 2.7% from a year ago. Retail sales in May were previously reported to have increased by 0.5%. Excluding the volatile auto component, sales rose 0.7%, beating the 0.4% estimate. The so-called core retail sales most closely align with the consumer spending component of gross domestic product (GDP). They were previously reported to have risen 0.4% in May.
Retail sales in June were fueled by gains in building materials and garden equipment, which increased 3.9%, or the largest increase since April 2010. Online retail sales rose 1.1%, while receipts at sporting goods and hobby stores increased 0.8%. Meanwhile, auto sales ticked up slightly by 0.1% after falling 0.5% in May.
Sales at electronics and appliance outlets were flat, while receipts at service stations gained 1.2%, largely a reflection of recent gains in gasoline prices. However, restaurants and bars sales declined 0.35 and clothing apparel fell 1.0%.