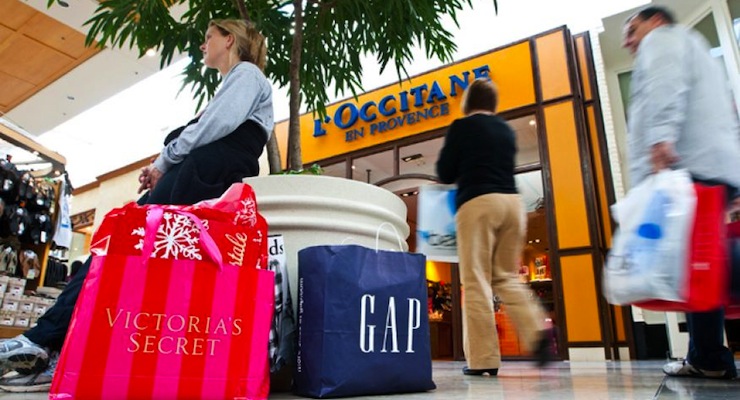 The Commerce Department said on Friday U.S. retail sales were unexpectedly flat in July as Americans held back on spending across the board. The report indicates slower consumer spending than previously forecast, which could weigh down U.S. economic growth in the third quarter.
Retails sales in the U.S. were unchanged from the reading last month and followed an upwardly revised 0.8% increase in June, which were previously reported to have gained 0.6%. The Commerce Department also reported retail sales increased 2.3% from a year ago.
Online retail sales have been a bright spot in otherwise grim dat. They increased by 1.3%, while receipts at clothing stores fell 0.5%. Retail sales receipts at sporting goods and hobby stores declined 2.2%, while receipts at building materials and garden equipment retailers lost 0.5%.
The so-called core retail sales–excluding automobiles, gasoline, building materials and food services–were also flat last month after an unrevised 0.5% gain in June. These correspond most closely with the consumer spending component of gross domestic product (GDP). The median economic forecast anticipated overall retail sales to increase 0.4% and core sales gaining 0.3% last month. Sales at auto dealerships gained 1.1% after increasing 0.5% in June.
Though GDP growth has been abysmal, consumer spending was relatively strong last quarter. The Commerce Department data indicate consumer spending was slowing down after the 4.2% rate in the 4Q. Still, the Atlanta Federal Reserve is currently forecasting the economy to grow at a 3.7% annualized rate in the third quarter, though it is unlikely to translate into the overall annual rate.