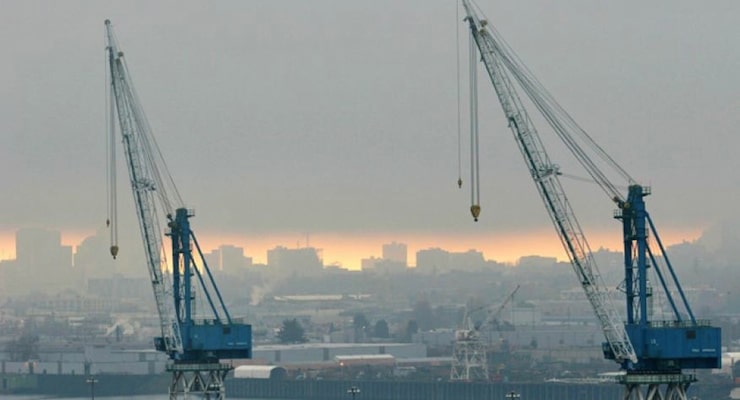 The Commerce Department said Friday the U.S. economy stalled, with second-quarter (2Q) gross domestic product (GDP) coming in at a disappointing and weak 1.1%. The second reading on 2Q GDP declined from the preliminary reading of 1.2% initially reported.
The government's revision reflected in part more imports than previously estimated, as well as weaker spending by state and local governments. The economy grew at a similarly weak 0.8% pace in the first quarter (1Q), and just 1.0% in the first half of 2016. Trade deficits and inventories continue to plague U.S. economic growth, with the latter alone slicing off 1.26% from GDP growth.
That's the largest drag in more than two years and the fifth straight quarter that inventories weighed down growth. It's also an increase from the 1.16% inventories sliced off in previous month's estimate. Business inventories fell $12.4 billion in the second quarter, marking the first time since the 3Q 2011 that it declined and far steeper than the $8.1 billion decline reported last month.
Meanwhile, imports were revised down to a 0.3% rate instead of 0.4 %. There was also a downward revision to export growth, which resulted in trade contributing just one-tenth of a percentage point to GDP growth in the second quarter, rather than the 0.23% previously reported last month. With after-tax corporate profits falling at a 2.4% rate last quarter, expectations for a rebound in business spending are now unwarranted.
Business spending on equipment contracted (3.7%) for a third consecutive quarter, the longest since the 2007-2009 recession and down from the 3.5% pace reported last month. There were also downward revisions to investment in nonresidential structures–to include oil and gas wells–as well as residential construction spending.