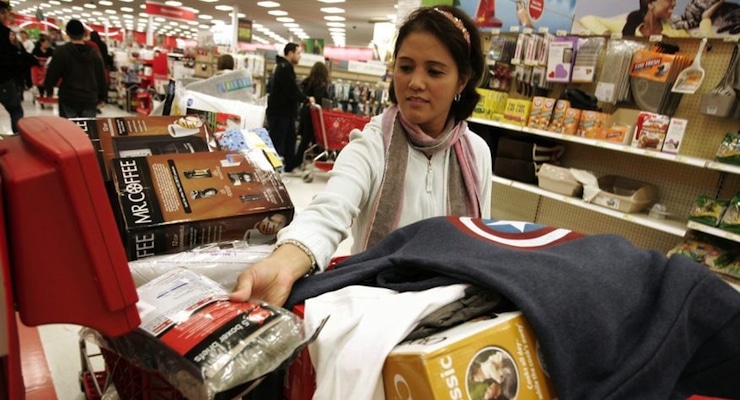 The Consumer Confidence Index, a closely-watched gauge conducted by the Conference Board, increased in August to 101.1, up from the 96.7 measured in July. The results for the month topped the median forecast, as economists expected the gauge to rise only slightly to 97.0.
The Present Situation Index rose from 118.8 to 123.0, while the Expectations Index increased to 86.4, up from 82.0 last month.
"Consumer confidence improved in August to its highest level in nearly a year, after a marginal decline in July," said Lynn Franco, Director of Economic Indicators at The Conference Board. "Consumers' assessment of both current business and labor market conditions was considerably more favorable than last month."
The percentage of respondents stating business conditions are "good" increased from 27.3% to 30.0%, while those saying business conditions are "bad" was flat at 18.4%. Confidence in the labor market also improved, with those claiming jobs were more "plentiful" gaining three percentage points from 23.0% to 26.0%. However, those claiming jobs are "hard to get" also increased by a similiar margin, up to 23.4% from 22.1%.
"Short-term expectations regarding business and employment conditions, as well as personal income prospects, also improved, suggesting the possibility of a moderate pick-up in growth in the coming months," Franco added.
The percentage of respondents expecting more jobs in future months increased from 13.5% to 14.2%, while the percentage looking ahead to fewer jobs remained flat at 17.5%. The percentage of consumers expecting their incomes to increase improved from 17.1% to 18.8%, while the proportion expecting a decline decreased marginally from 11.0% to 10.7%.
The monthly Consumer Confidence Survey is based on a probability-design random sample and is conducted for The Conference Board by Nielsen. The cutoff date for the preliminary results was August 18.