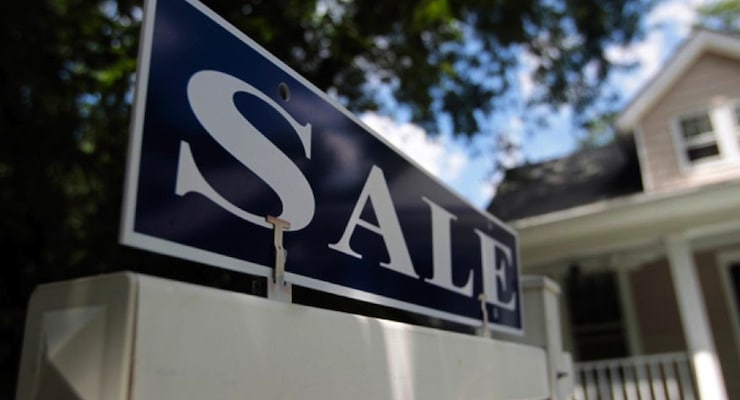 The Commerce Department reported Monday sales of new single-family homes fell 7.6% last month to an annualized rate of 609,000 units, beating the median forecast. Economists polled by Reuters had forecast single-family home sales, which account for roughly 10 percent of all home sales, to fall to an annual rate of 600,000 units. Still, sales were up 20.6% on a year-over-year basis as prices fell and inventories rose.
The pace of new home sales in July was revised up by 5,000 units to 659,000 units, the highest measured since October 2007.
New home sales were buoyed by previously owned houses available for sale on the market. In July, the inventory of new homes in the housing market increased 1.7% to 235,000 units. Regionally, new single-family home sales fell 34.3% in the Northeast, 2.4% in the Midwest and 12.3% in the South. Only in the West did new homes sales increase, gaining 8.0%.
At August's sales pace it would take 4.6 months to clear the supply of houses on the market, up from 4.2 months in July.
The median price for a new home fell 5.4 percent from a year ago to $284,000.