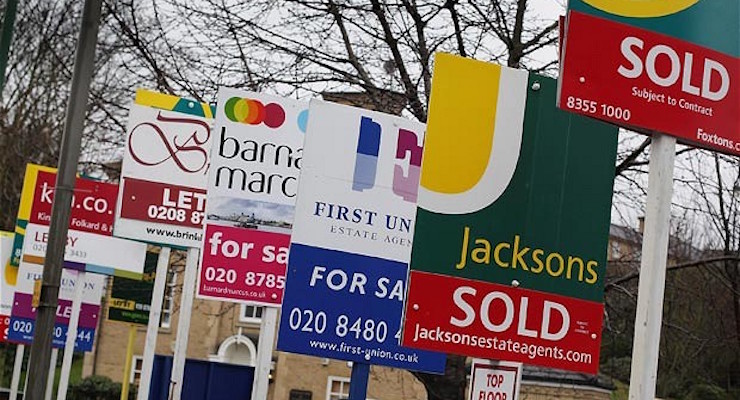 First-time buyers, fueled by easier lending practices and a relatively stronger labor market, increased housing market risk in August. While the First-Time Buyer Mortgage Risk Index (FBMRI) for Agency purchase came in at 15.6% in August, which is relatively unchanged from a year earlier, Agency FBMRI is now 6.4 percentage points higher than the repeat buyer MRI, up 6.0 percentage points from a year earlier.
The First-Time Buyer Mortgage Share Index (FBMSI) saw loan volume surge by 14% in August on a year-over-year basis, and is now 2.5 percentage points higher than in August 2014. Total first-time buyer (FTB) volume is up 39%.
The First-Time Buyer Mortgage Share and Mortgage Risk Indices (FBMSI and FBMRI) are housing market indicators conducted monthly and are based on nearly all government-guaranteed home purchase loans. Unlike traditional first-time buyer surveys conducted by the National Association of Realtors (NAR), which are based on small samples of homebuyers or real estate agents, the indices greatly reduces the risk of sample error by covering millions of loans.
"Contrary to news reports, the first-time buyer is alive and well in today's home purchase market," Ed Pinto, a resident fellow at AEI said. Mr. Pinto was a former executive vice president and chief credit officer for Fannie Mae.
"Compared to two years earlier, the FTB share for August is up 2.5 percentage points," Pinto said, "while total FTB volume has surged 39%."
The National Mortgage Risk Index (NMRI), which measures how government-guaranteed loans with an origination date in a given month would perform if subjected to the same stress as in the financial crisis that began in 2007, has long-documented the loosing lending practices.
The NMRI is similar to stress tests routinely performed by the Federal Reserve on big banks, those conducted to ascertain an automobile's crashworthiness or a building's ability to withstand severe hurricane force winds. For instance, an NMRI value of 10% for a given set of loans indicates that 10% of those loans would be expected to default in a severe stress event. It is based on the actual performance of loans with the same risk characteristics after the financial crisis.
The FHA First-Time Buyer NMRI came in at 24.8% in July, up 1.0 percentage point from a year earlier, setting a series high.
"House prices will continue to rise as long as long as too much demand keeps chasing too little supply," Tobias Peter, a senior research analyst at the International Center for Housing risk. said. "Therefore proposals such as lower mortgage insurance premiums or higher loan limits, will only stimulate more demand, worsening affordability – not improving it."
Other notable takeaways from the August First-Time Buyer Mortgage Share and Risk Indices include:
53 percent of FTB loans were subprime or high risk (MRI above 12%) in August, down from 54 percent a year earlier.
The combined FBMSI (measures share of first-time buyers for both government-guaranteed and private-sector mortgages) stood at 50.8 percent, down slightly from 51.2 percent the prior August.
Fueled by solid job gains, low mortgage rates, and high and growing leverage, the national seller's market is now in its 50th month. Median home prices for the U.S. as a whole have risen relative to median household income, retracing about a third of the drop from the 2006 peak to the 2012 trough, thus crimping affordability.
With the addition of the data for August 2016, the First-Time Buyer Mortgage Share and Risk Indices cover nearly 5.1 Agency purchase loans dating back to February 2013. The NMRI covers nearly 23.6 million Agency loans dating back to September 2012, comprised of over 10.7 million Agency purchase loans and over 12.9 million Agency refinance loans. The NMRI is published for purchase loans (with separate indices for first-time and repeat buyers), refinance loans (with separate indices for no-cash-out and cash-out refinance loans), and the composite of purchase and refinance loans.