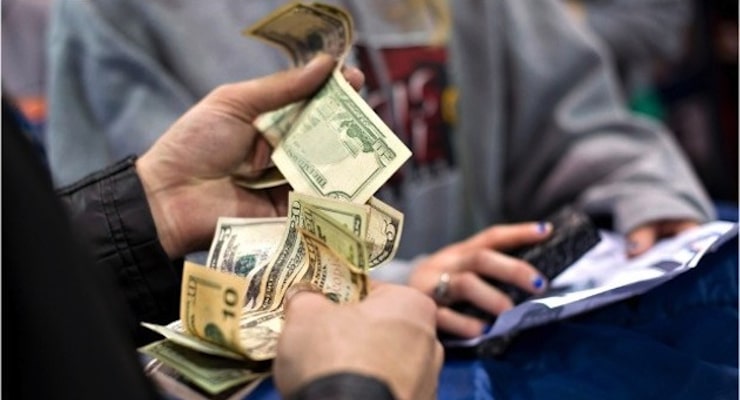 The Commerce Department said Wednesday consumer spending increased less than expected in October, while personal incomes rose more than expected. The median forecast on income called for an increase of 0.4%, while economists' expectations on spending called for a gain of 0.5%.
Consumer spending, which accounts for more than two-thirds of U.S. economic activity, increased less than expected as households decided to boost savings to a seven-month high. Still, personal spending remained high enough not to significantly hinder economic growth in the fourth quarter. It increased 0.3% after an upwardly revised 0.7% gain in the month of September.
It was initiated reported to have increased 0.5%.
Wages and salaries ticked up 0.5% for a second straight month, though savings increased to $860.2 billion from $814.1 billion in September. That's not strong, but it is the highest level since March of this year.
Meanwhile, inflation continued to increase steadily and slightly, as personal consumption expenditures (PCE) price index rose 0.2% after a similar increase in September. In the 12 months through October the PCE price index rose 1.4%, marking the largest since October 2014 and following a 1.2% gain in September.
Excluding food and energy, the so-called core PCE price index gained 0.1% after rising by the same margin in September. That left the year-on-year increase in the core PCE at 1.7% in October. The core PCE, which is the Federal Reserve's preferred gauge for inflation, rose by that same margin for 3 consecutive months and is still below its 2% target for rate hikes.
Nevertheless, despite inflation missing the mark the Fed could raise interest rates next month. Personal income rose 0.6% last month after gaining 0.4% in September.