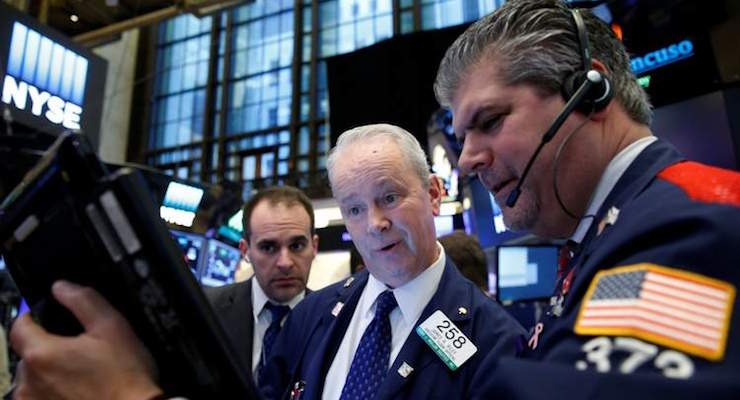 U.S. markets rallied Thursday to new record highs after President Donald J. Trump said a "phenomenal" announcement on tax reform would come within weeks. All three major averages touched new highs and investors proclaimed "the rally is back on."
"The bounce in markets today reminds us that it is never wise to underestimate the strength of a bull market," said IG Chief Market Analysts Chris Beauchamp. "A fresh all-time high in the S&P 500 could be taken as proof that the rally is back on."
As of 3:38 3:38 PM EST, the Dow Jones Industrial Average (INDEXDJX:.DJI) gained 125 points, or 0.63% to 20,179.74. But it climbed as high as 20,204 at 2:36 PM EST.  The tech-heavy Nasdaq Composite Index (INDEXNASDAQ:.IXIC) increased 33.67 points, or 0.59% to 5,716.12.  It hit 5721 at 11:46 AM EST.
The S&P 500 (INDEXSP:.INX) gained 13.76 points, or 0.60% to 2308.37. The high on the day was 2,310.60.
The markets have surged since the president's surprise victory–at least to investors and pundits–and subsequent promise of tax and regulatory reform. Having an inverse relationship with equities, safe-haven Gold ended the session down 0.2% at $1,235 a troy ounce.
[social-media-buttons]