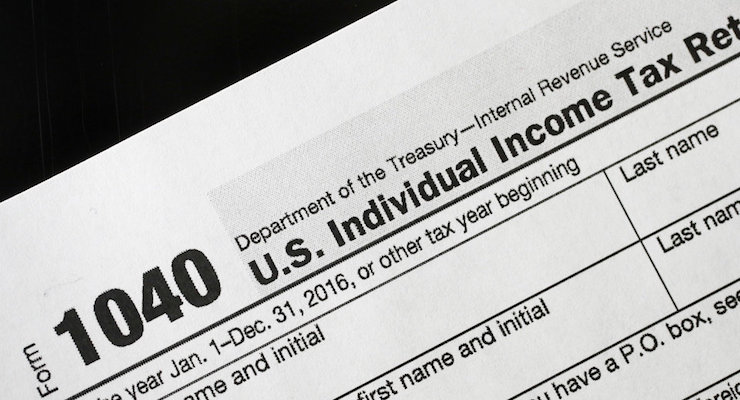 For those claiming the Earned Income Tax Credit or the Additional Child Tax Credit, the Internal Revenue Service (IRS) will not start releasing your refund until Feb. 15. Over the last few years, identity theft via small but fraudulent claims to the credits have grown into a multi-billion dollar problem.
This year, the IRS is taking precautions to prevent some of these nightmares. Still, the IRS aims to issue most refunds to taxpayers within 21days–that is, if you filed your return electronically.
Below is the schedule and resources, but remember they are estimates.
The "Where's My Refund?" tool can be used as a guide as to when you can expect to receive your tax refund. Also, there's an IRS2Go. mobile app.
[social-media-buttons]
| Date IRS Receives Your Return | Refund Date If e-Filed With Direct Deposit | Refund Date If e-Filed With Refund Mailed | Refund Date If Paper Filed With Direct Deposit | Refund Date If Paper Filed With Refund Mailed |
| --- | --- | --- | --- | --- |
| January 23 | February 6 | February 13 | February 20 | February 27 |
| January 30 | February 13 | February 20 | February 27 | March 6 |
| February 6 | February 20 | February 27 | March 6 | March 13 |
| February 13 | February 27 | March 6 | March 13 | March 20 |
| February 20 | March 6 | March 13 | March 20 | March 27 |
| February 27 | March 13 | March 20 | March 27 | April 3 |
| March 6 | March 20 | March 27 | April 3 | April 10 |
| March 13 | March 27 | April 3 | April 10 | April 18 |
| March 20 | April 3 | April 10 | April 18 | April 24 |
| March 27 | April 10 | April 18 | April 24 | May 1 |
| April 3 | April 18 | April 24 | May 1 | May 8 |
| April 10 | April 24 | May 1 | May 8 | May 15 |
| April 18 | May 1 | May 8 | May 15 | May 22 |