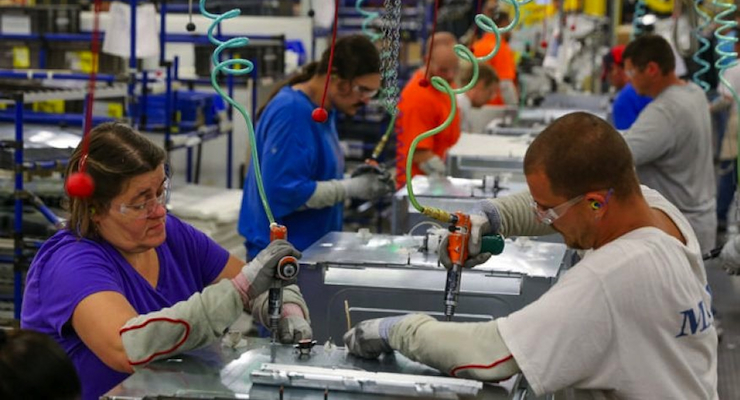 The Chicago Fed National Activity Index (CFNAI) fell to 0.08 in March from 0.27 in February, beating the median forecast of 0.03 and due to employment indicators.
Two of the four broad categories of indicators declined from February and one category was negative in March. Forty-eight (48) of the 85 individual indicators were positive in March, while 37 were negative. Thirty-seven (37) indicators gained from February to March, 47 weakened and one was flat. Of the indicators that improved, ten made negative contributions.
The CFNAI Diffusion Index, which is a three-month moving average, ticked down to 0.11 in March from 0.15 in February.
The index's three-month moving average, CFNAI-MA3, decreased to +0.03 in March from +0.16 in February, but remained positive for the fourth consecutive month. Employment indicators added 0.02 to the CFNAI in March, down from 0.20 the month before.