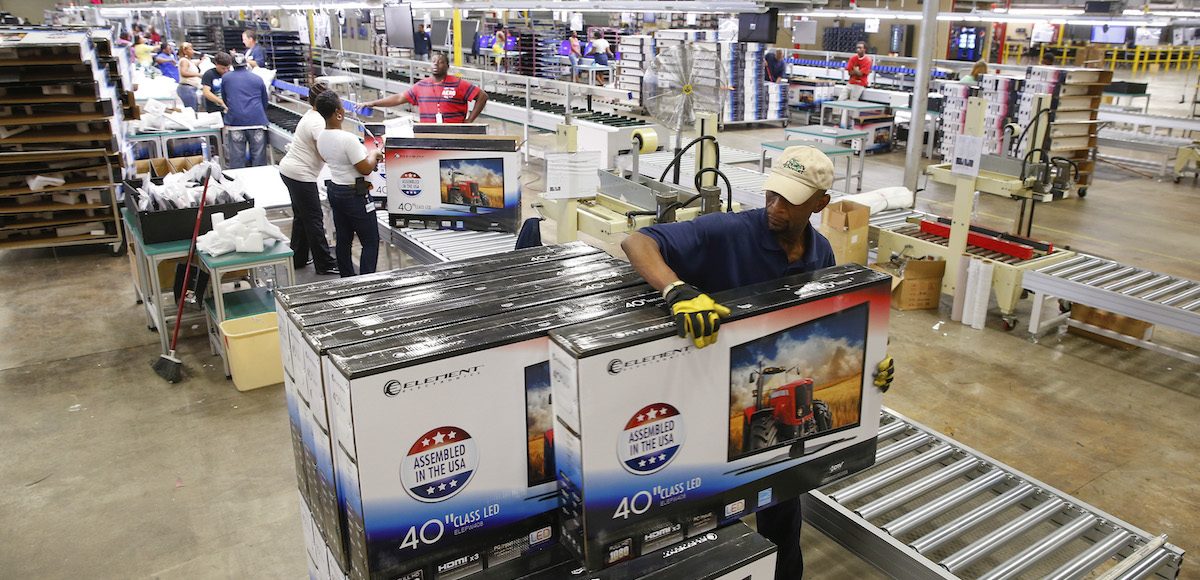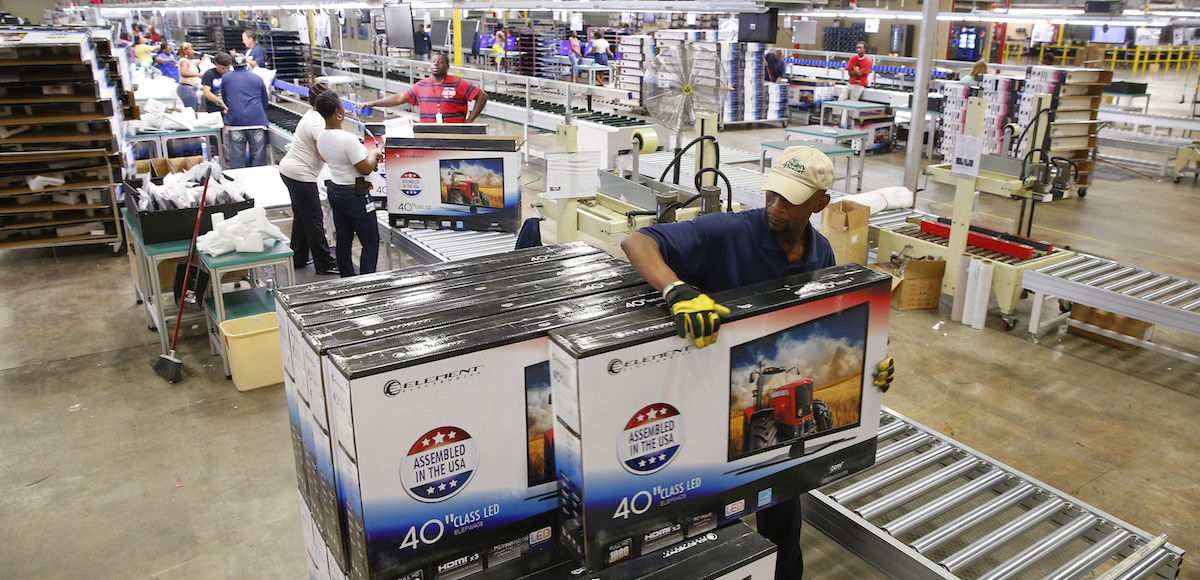 U.S. industrial production came in at 0.4% in June, slightly higher than the 0.3% median forecast and much higher than the 0.1% in May.
Mining continued to gain in June, with output rising 1.6% in June and 9.9% year-over-year. Mining has been strong for five months this year and for the last three straight. Utilities were unchanged at -2.2%.
Manufacturing, which represents the vast majority of the industrial sector in the U.S. and industrial production gauge, unexpectedly gained 0.2%. Factory output breakdowns show widespread strength, with vehicles gaining 0.7% and selected hi-tech up 0.8%.
The June gain in Manufacturing follows a 0.4% decline in May and 1.0 surge in April, which essentially offset the 0.8% decline in March.
But both consumer goods and business equipment were flat, though year-over-year they're up 0.3% and 0.8%, respectively.