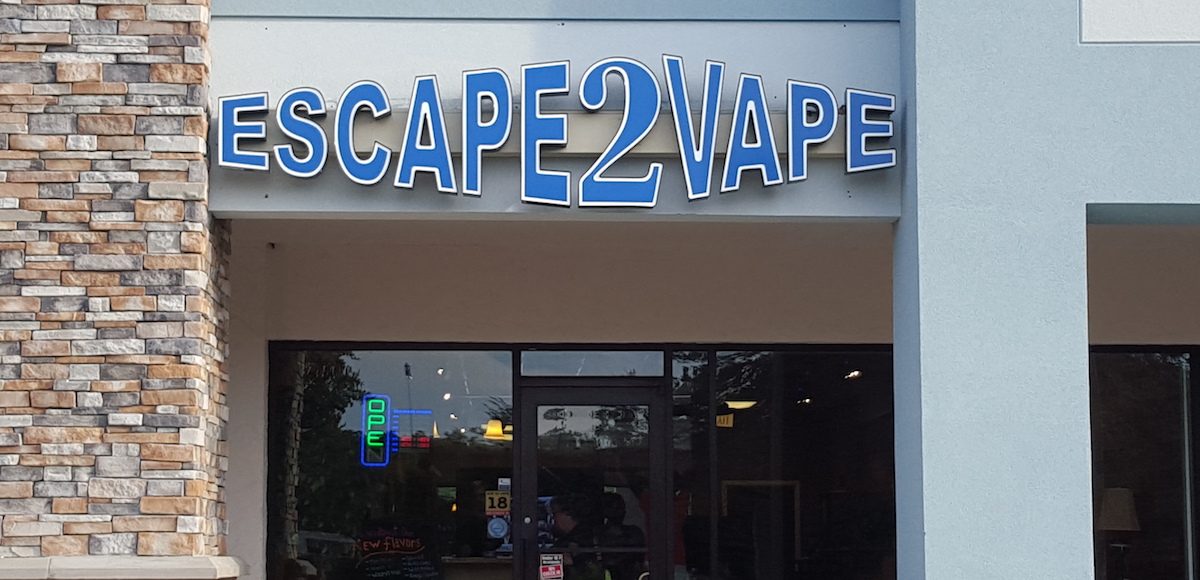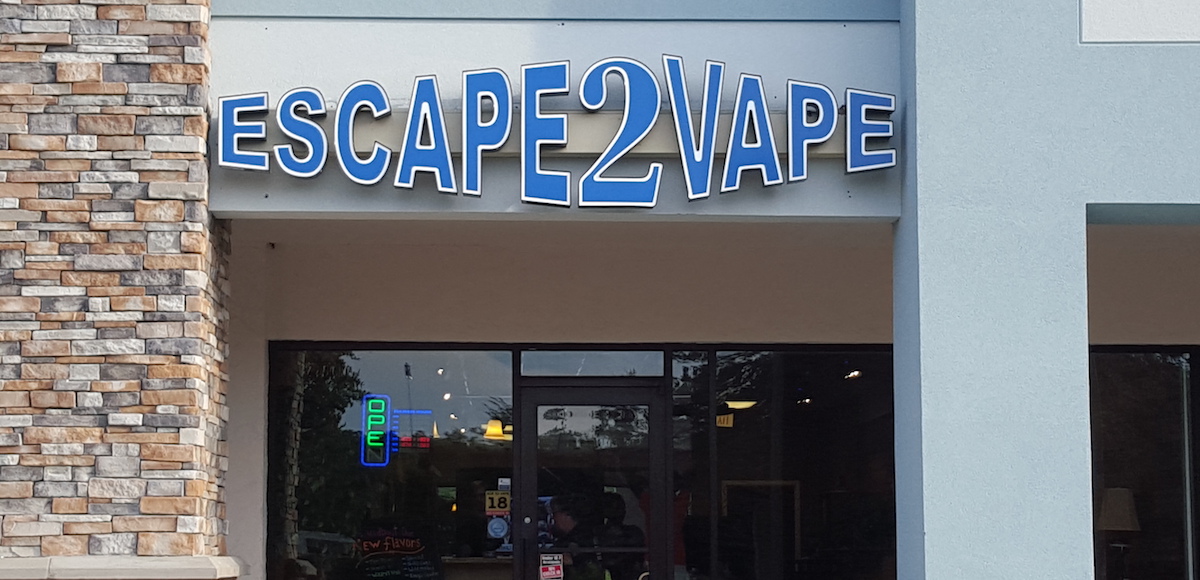 Republicans control the White House and the U.S. Congress, but Obama era regulations are threatening to derail small businesses in the emerging vapor industry. The Food and Drug Administration (FDA) currently regulates e-cigarette products far more stringently than actual cigarettes.
It's a government-sanctioned competitive advantage carved out just for big players in Big Tobacco. Absent action by Republican lawmakers, FDA regulations coming down the pipe will decimate the vapor industry, retroactively removing 99% of vaping products from the market.
By August 2018, a potentially life-saving alternative to smoking will effectively be regulated out of existence.
There were two bills introduced in the U.S. House of Representatives that would level the playing field regarding how the FDA is regulating Big Tobacco and the vapor industry.
The FDA Deeming Authority Clarification Act of 2017, introduced on February 16 and sponsored by Reps. Tom Cole, R-Ok., and Sanford Bishop, R-Ga., builds on the Cole-Bishop Amendment included in the House's version of the Fiscal Year 2017 Agriculture Appropriations Bill. It would grandfather in existing electronic cigarettes so that they, just like Big Tobacco products, can stay on the market.
"This legislation preserves the FDA's ability to regulate these products on part with cigarettes, grandfathers currently available products and then requires the FDA's approval before any new product is introduced," Rep. Cole said. "While there is disagreement about whether certain tobacco products should be regulated or not, there should be agreement that new regulations should apply to products moving forward, and not retroactively."
The Cigarette Smoking Reduction and Electronic Vapor Alternatives Act of 2017 was introduced by Rep. Duncan Hunter, R-Calif., on April 27, 2017. It would establish safety standards for e-liquids and vaping devices, without taking a prohibitionist approach that eliminates current popular products.
However, many health groups are opposed to these bills, falsely claiming they will remove FDA oversight of electronic cigarettes. The Campaign for Tobacco-Free Kids claims the bill introduced by Reps. Cole and Bishop bill would "exempt them from FDA review."
The truth is neither bill exempts the vapor industry from FDA oversight.
The Hunter Bill requires e-liquid manufacturers to follow existing standards of the American E-liquid Manufacturers Standards Association (AEMSA) until permanent standards are created by the American National Standards Institute (ANSI). It requires all vapor products to use serial or lot numbers and device manufacturers to follow strict standards regarding electronics and batteries used in mods.
"I started smoking when I was younger and quit. In Iraq and Afghanistan, as a U.S. Marine, I picked up the habit again. Vaping is what helped me to stop smoking and I know from the experiences of so many others that I'm not alone," Rep. Hunter said. "It's time that vaping is embraced and accepted for the benefits its offers—among them harm reduction."
The bill prohibits advertising and marketing to minors and permits the FDA to inspect manufacturing facilities, as well as impose penalties on those not in compliance with rules.
But it also prevents states and municipalities from defining e-liquid vapors as tobacco products and/or place more stringent restrictions on them than the federal government. It further requires the FDA to rank nicotine products by comparative risk, and report them to Congress.
These provisions are a threat to Big Tobacco and their friends in Congress, who have little concern for the impact FDA regulations will have on small business owners, their employees and customers.
"I'll be out of business and many of our customers will go back to smoking," Mary Ewing, the co-owner of Escape to Vape in Gainesville, Florida said when asked what would happen if the FDA regulations are allowed to take effect. "First, I would have to let my employees go and, eventually, we would have to close the store."
The popular brick-and-mortar vape store unintentionally doubles as a modern-day social club, a community center for former smokers of all ages. The family-owned business even invites customers to join them for Thanksgiving dinner at the store. Visitors and customers to Escape to Vape will hear the older give life advice to the younger, and none of them intend to return to smoking cigarettes.
Mrs. Ewing supports the Hunter Bill, which along with the Cole-Bishop Bill, was also referred to members of the House Committee on Energy and Commerce. The committee members referred the latter to the Subcommittee on Health on February 17 and the former on April 28, where they both still remain.
As with health care and tax reform, they appear to be stalled as Republicans struggle to evolve in the Trump era. At this point, Mrs. Ewing and other small business owners in the vapor industry will settle for action on either bill.
Contrary to mainstream media claims, vaping presents minimal exposure to carcinogens and has been shown to reduce carcinogenic and respiratory health risks.
A study conducted by a research team at the University of California, San Diego, touted by proponents of Big Tobacco, claimed "they (e-cigarettes) are no better than smoking regular cigarettes."
But Dr. Jessica Wang-Rodriguez, a lead researcher in the study, admittedly "didn't seek to mimic the actual dose of vapor that an e-cigarette user would get." The doctor further admitted in the press release "that cells in the lab are not completely comparable to cells within a living person," and that they specifically chose cell cultures for the experiment from "e-cig smokers that already have HNSCC (head and neck squamous cell carcinoma)."
"The cells lines that scientists work with have been 'immortalized because of certain cell changes,'" Dr. Wang-Rodriguez conceded. "So it could be that e-cigarette vapor has different effects than those seen in the lab."
No kidding.
On the other hand, the harmful affects of smoking are not debatable. The Royal College of Physicians reported in 2016 "the hazard to health arising from long-term vapour [sic] inhalation from the e-cigarettes available today is unlikely to exceed 5% of the harm from smoking tobacco."
Cigarettes produce more than 10,000 chemicals, including more than 60 known human carcinogens. The economic cost of cigarette smoking is estimated to be more than $300 billion a year, including almost $170 billion in direct medical care and more than $156 billion in lost productivity.
They kill more than 400,000 Americans each year.