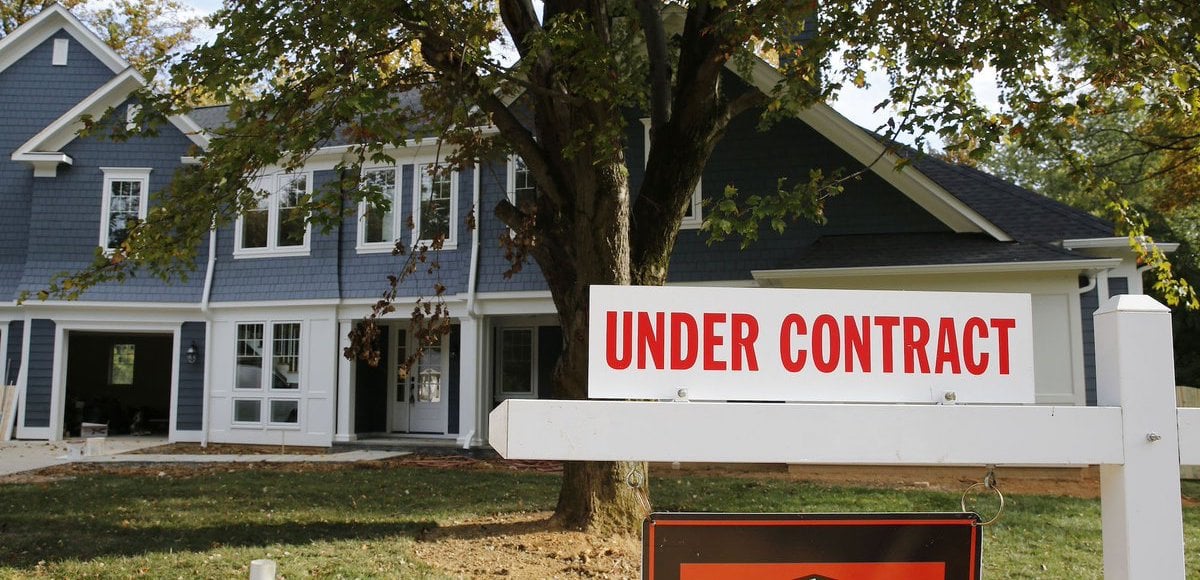 The National Association of Realtors said Wednesday existing home sales in the U.S. fell in August for the fourth time in 5 months, slightly missing the forecast. Strained supply levels continue to subdue overall activity, but Hurricane Harvey fueled weakness in Houston.
Total existing home sales — completed transactions that include single-family homes, townhomes, condominiums and co-ops — declined in August by 1.7% to a seasonally adjusted annual rate of 5.35 million, down from 5.44 million in July. Last month's sales pace is 0.2% above last August, and is the lowest since that same month.
"Steady employment gains, slowly rising incomes and lower mortgage rates generated sustained buyer interest all summer long, but unfortunately, not more home sales," Lawrence Yun, NAR chief economist said. "What's ailing the housing market and continues to weigh on overall sales is the inadequate levels of available inventory and the upward pressure it's putting on prices in several parts of the country. Sales have been unable to break out because there are simply not enough homes for sale."
Increases in the Northeast and Midwest were more than offset by declines in the South and West.
"Some of the South region's decline in closings can be attributed to the devastation Hurricane Harvey caused to the greater Houston area. Sales will be impacted the rest of the year in Houston, as well as in the most severely affected areas in Florida from Hurricane Irma. However, nearly all of the lost activity will likely show up in 2018."
The median existing home price for all housing types in August was $253,500, up 5.6% from August 2016 when it was $240,000. Last month marks the 66th straight month of year-over-year gains in prices. Inventory at the end of August was down 2.1% to 1.88 million existing homes available for sale, and is now 6.5% lower than a year ago when it was at 2.01 million.
Inventory has fallen year-over-year for 27 consecutive months. Unsold inventory would supply the market for 4.2-months at the current sales pace, which is down from 4.5% a year ago. Properties typically stayed on the market for 30 days in August, which is unchanged from July and down from 36 days a year ago. Fifty-one percent (51%) sold during the month were on the market for less than a month.
"Market conditions continue to be stressful and challenging for both prospective first-time buyers and homeowners looking to trade up," said Yun. "The ongoing rise in home prices is straining the budgets of some of these would-be buyers, and what is available for sale is moving off the market quickly because supply remains minimal in the lower- and mid-price ranges."
First-time buyers represented 31% of all existing home sales in August, down from 33% in July and the lowest share since last August (also 31%).
Existing home sales in the Northeast shot up 10.8% to an annual rate of 720,000 and are now 1.4% above a year ago. The median price in the region was $289,500, or 5.6% higher than in August 2016.
In the Midwest, existing home sales increased 2.4% to an annual rate of 1.28 million in August and are now 0.8% higher than a year ago. The median price in the Midwest was $200,500, up 5.0% from a year ago.
The South saw sales decline by 5.7% to an annual rate of 2.15 million in August and are now 0.9% lower than a year ago. The median price in the South was $220,400, a gain of 5.4% from a year ago.
The West fell 4.8% to an annual rate of 1.20 million in August. However, they are still 0.8% above a year ago. The median price in the West was $374,700, up 7.7% from August 2016.