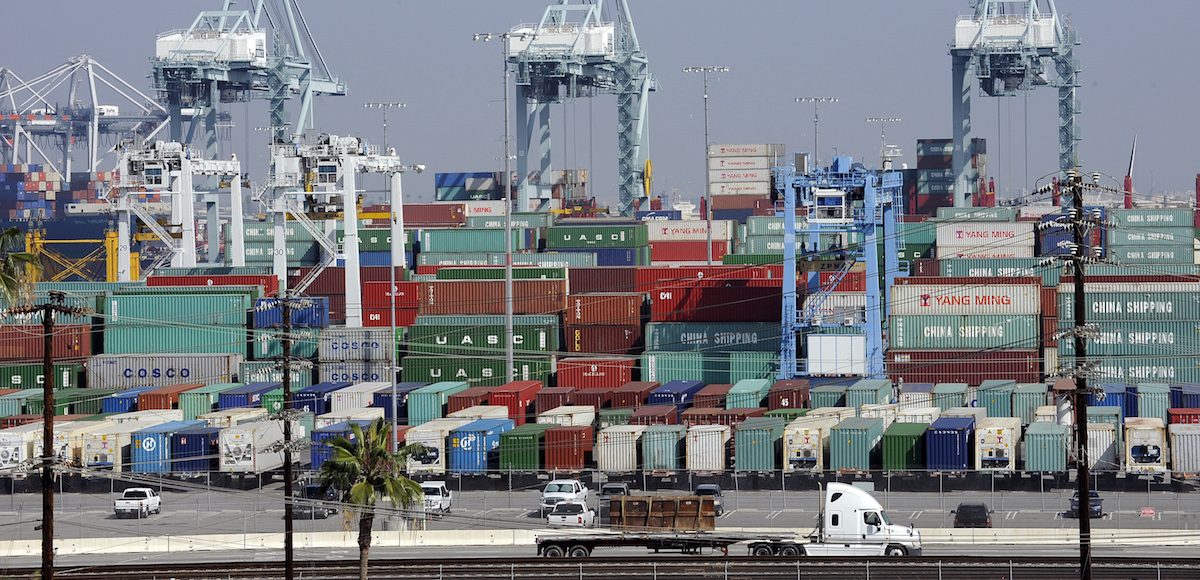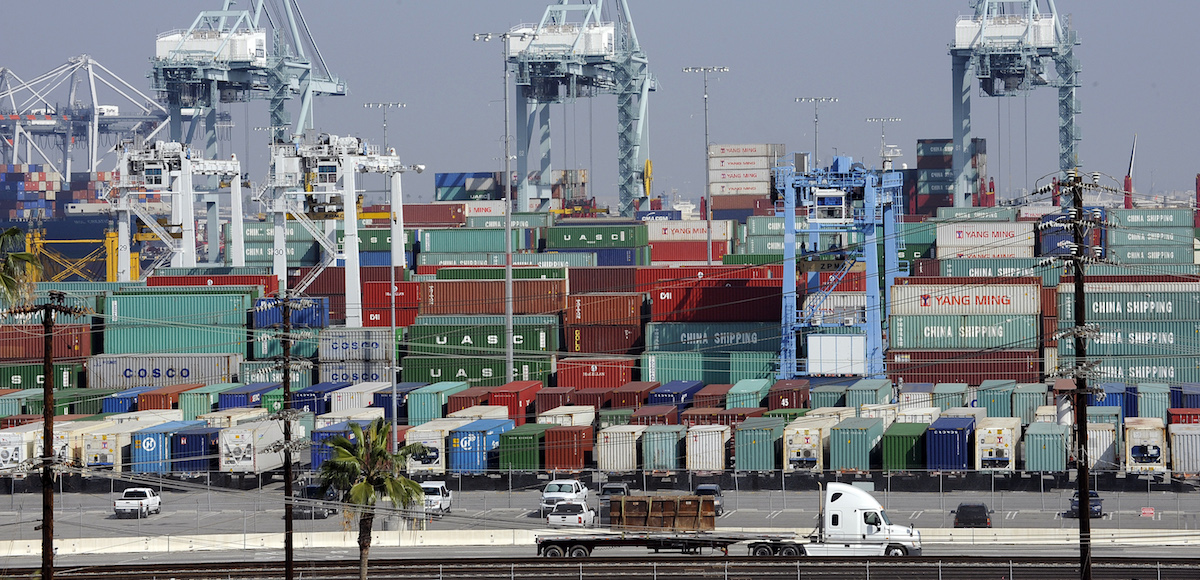 Forecast models now call for U.S. economic growth as measured by gross domestic product (GDP) to grow by at least 3% on an annual basis in the fourth quarter (4Q).
"The Atlanta Fed bumped their estimate for fourth-quarter GDP this morning to 3.2%, while the New York Fed is projecting +3.8%," TJM Investments analyst Tim Anderson said. "Keep in mind the Atlanta FED was 'light' by 0.5% in their final Q3 estimate three months ago. We're just over 3 weeks away from the initial (advance) report on Q3 GDP on January 26, and the odds are increasing almost daily that we'll log that elusive 3rd consecutive Quarter of 3%+ economic growth."
The GDPNow model forecast for real GDP growth (seasonally adjusted annual rate) in the fourth quarter of 2017 was revised higher to 3.2% on January 3, up from 2.8% on December 22. The upward revision was driven by the forecast of real consumer spending growth increasing from 2.9% to 3.3% following the release of the Manufacturing ISM Report On Business this morning.
The Institute for Supply Management (ISM) manufacturing index (PMI) easily beat the median forecast by rising 1.5 points to 59.7 in December, with new orders hitting a 14-year high. New orders also posted their seventh straight reading above 60 reading and nearly broke 70 at 69.4.
Further, construction spending during November 2017 was estimated at a seasonally adjusted annual rate of $1,257.0 billion, 0.8% above the revised October estimate of $1,247.1 billion. The U.S. Census Bureau report shows across-the-board strength in both private and public construction spending.
Economists had pegged the range from a low of -0.3% to a high of 0.8%, with the median forecast 0.6%. As a result of both reports, the the forecast of real private fixed-investment growth rose from 7.9% to 8.9%.
The November figure is 2.4% above the November 2016 estimate of $1,227.0 billion. During the first eleven months of this year, construction spending amounted to $1,138.3 billion, 4.2% above the $1,091.9 billion for the same period in 2016.
"The big question is whether the last three quarters are setting the bar too high for 2018 or just greasing the rails for the Trump Economy," Mr. Anderson noted.
President Donald Trump had been optimistically forecasting that the United States should be able to boost economic growth as measured by GDP far beyond its post-recession levels. He was either mocked for it or accused of over-promising.
"I really believe it," President Trump said in an interview with Fox News in April 2017. "We're saying 3 (percent) but I say 4 over the next few years. And I say there's no reason we shouldn't be able to get at some point into the future to 5 and above."
In 2016, the U.S. economy grew at just 1.6% on an annual basis, it's worst performance since 2011. Now, if the 4Q forecasts are matches or exceeded, it'll mark the third straight quarter of economic growth at or above 3% since 2004. Further, if the 4Q for 2017 comes in at the lower end of the regional Federal Reserve forecasts, roughly 3.2%, economic growth during the first year under President Trump will exceed the strongest year under Barack Obama.
Joe LaVorgna, a Wall Street economist and CNBC contributor, said the economy could have grown by as much as 5% in the fourth quarter.
"Atlanta #Fed #GDP Now is only 2.8% for Q417. This is too low. Aggregate hours, a benchmark for GDP, are up 3.4% (Nov vs Q3) annualized," he tweeted Tuesday. "And underlying #Productivity growth has increased for 5 qtrs in a row and is currently 1.5%. This tells me #economy could have grown 5% last qtr."
The PPD GDP Forecast-of-Forecasts, which averages regional and comparable models, currently shows 4Q GDP standing at 3.56%.