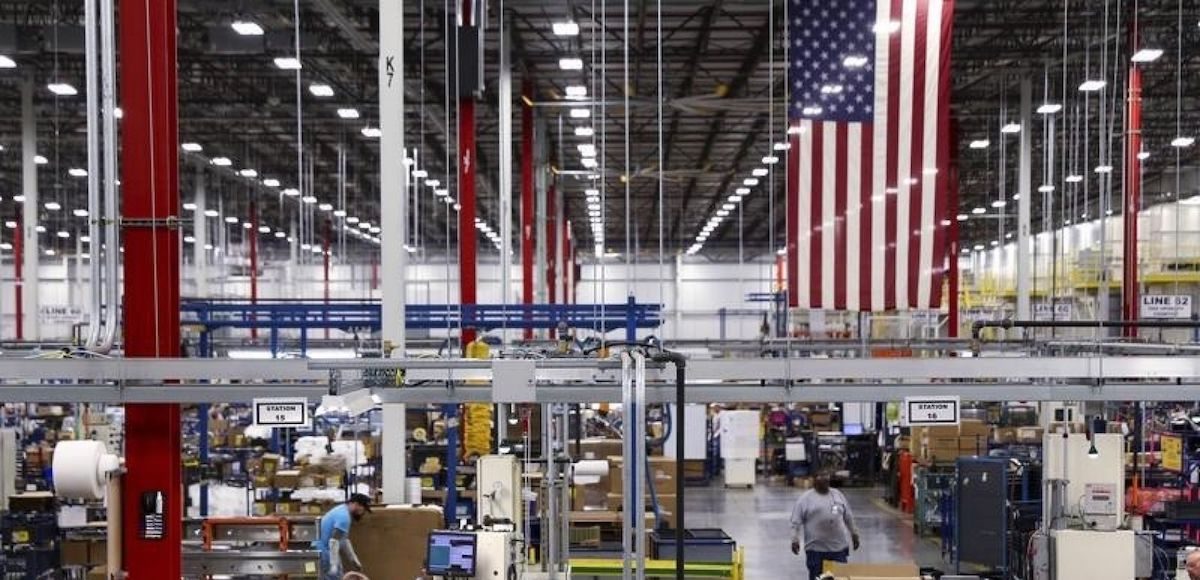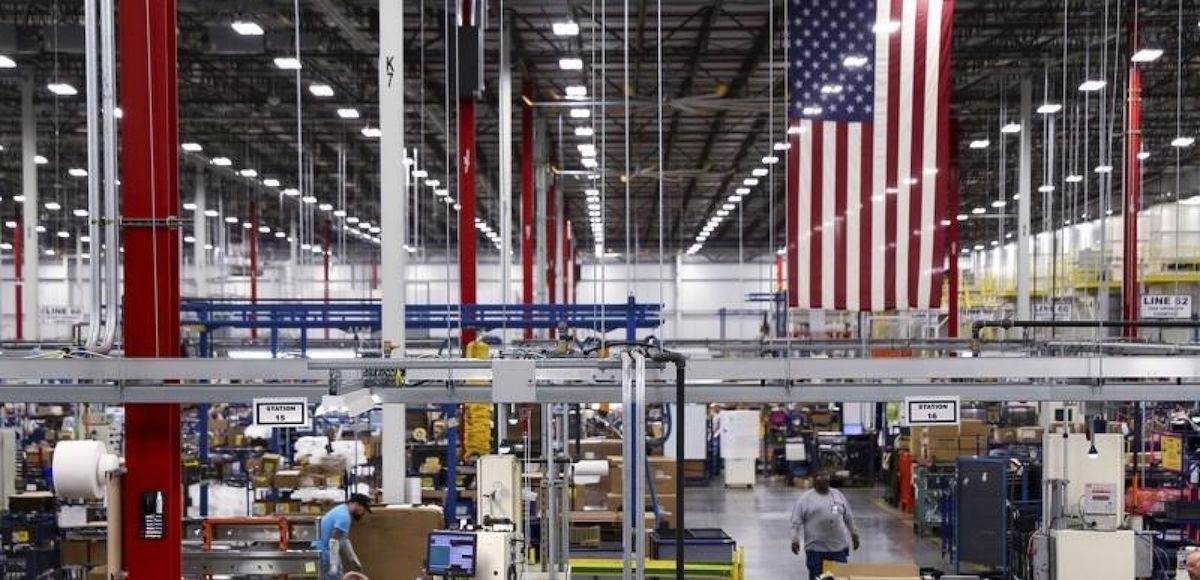 The Institute for Supply Management (ISM) manufacturing index (PMI) easily beat the median forecast rising 1.5 points to 59.7 in December, with new orders hitting a 14-year high. New orders also posted their seventh straight reading above 60 reading and nearly broke 70 at 69.4.
Backlog orders were up 1 point to 56.0, which is extremely strong for this reading. New export orders are up 2.5 points to 58.5, also a very strong reading and it backs up the order strength.
Econoday:
Production is up and inventories are being drawn down. Adding to the headline strength are once again lengthening in delivery times which is consistent with demand-related congestion in the supply chain. Input prices remain very elevated.

This report, like most private and regional surveys, has been far outstripping the strength in definitive factory data which however have also been coming alive in recent months. The factory sector looks to have ended 2017 on the upswing which will be a positive for fourth-quarter GDP.
Of the 18 manufacturing industries, 16 reported growth in December in the following order: Machinery; Computer & Electronic Products; Paper Products; Apparel, Leather & Allied Products; Printing & Related Support Activities; Primary Metals; Nonmetallic Mineral Products; Petroleum & Coal Products; Plastics & Rubber Products; Miscellaneous Manufacturing; Food, Beverage & Tobacco Products; Furniture & Related Products; Transportation Equipment; Chemical Products; Fabricated Metal Products; and Electrical Equipment, Appliances & Components.
Only two industries reported contraction during the period: Wood Products; and Textile Mills.
Panel Responses:
"Our business is moving higher into the new year. Increased sales are resulting in increased purchases of CapEx and raw materials." (Chemical Products)
"Strong international sales — Europe and Australia — versus last two years. U.S. sales continue to grow. Seeing commodity pricing pressures." (Machinery)
"We are seeing a ramp-up with companies releasing early 2018 spend now." (Computer & Electronic Products)
"Business conditions are good; we are tracking well to our projections for the year." (Miscellaneous Manufacturing)
"First quarter 2018 probably will be better than the fourth quarter 2017." (Fabricated Metal Products)
"Domestic and international sales on the rise." (Transportation Equipment)
"Economy [is] strong and business is strong, yet signals of headwinds in 2018 are persistent." (Food, Beverage & Tobacco Products)
"All suppliers are reporting strong business activity and difficulties obtaining qualified employees." (Paper Products)
"Demand at this time is strong in the construction part of our business. I think it is due to the impact of the hurricanes and the rebuild and new construction that is required." (Plastics & Rubber Products)