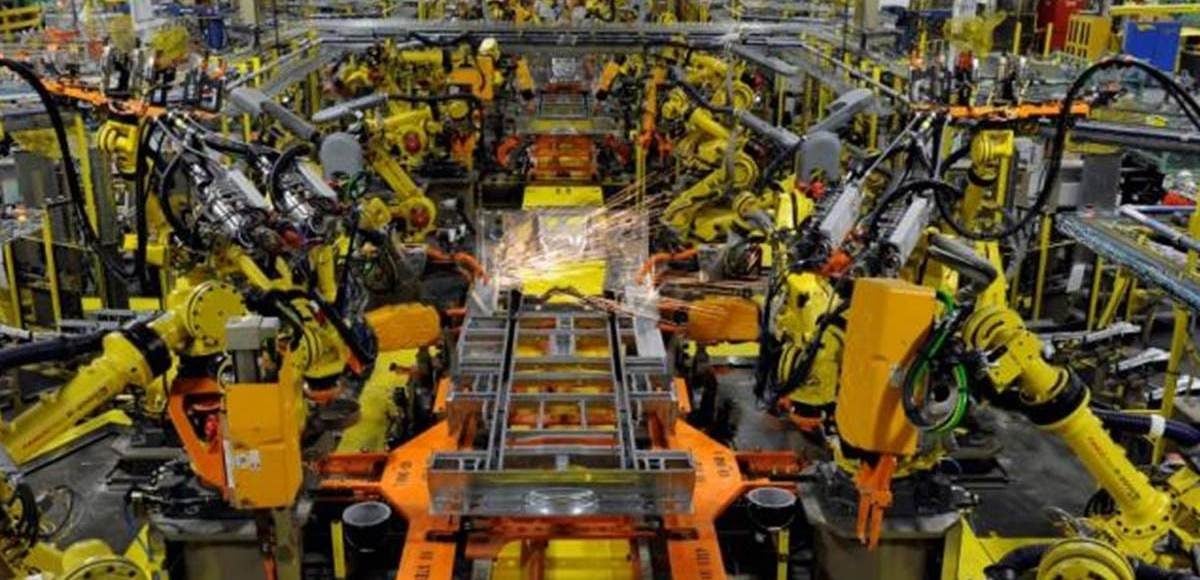 The Institute for Supply Management Manufacturing Index (PMI) headline remained strong in April, but the internals of the report are mixed. The PMI came in slightly lower than expected at 57.3 vs. 58.6, but delivery times continued to lengthen and prices hit a 7-year high.
"In April, price increases occurred across 17 of 18 industry sectors," Timothy R. Fiore, Chair of the ISM Manufacturing Business Survey Committee said. "Demand remains robust, but the nation's employment resources and supply chains continue to struggle."
The New Orders Index came in at 61.2%. Even though that's a decrease of 0.7% from the March reading of 61.9%, the New Orders Index is at 60 or above for the 12th straight month.
The Production Index came in at 57.2%, down 3.8% from the March reading of 61%. The Employment Index came in at 54.2%, a decrease of 3.15. The Supplier Deliveries Index registered 61.1%, a 0.5% increase from the March reading of 60.6%.
The Inventories Index registered 52.9%, a decrease of 2.6% from the March reading of 55.5%.
The Prices Index registered 79.3 percent in April, a 1.2% gain from the March reading of 78.1% and the highest level since April 2011. This indicates higher raw materials prices for the 26th consecutive month.
Nevertheless, according to ISM, past correlation between the PMI and U.S. economic growth indicate gross domestic product (GDP) could come in as high as 4.3% on an annual basis.
Panel Responses
"We are seeing strong sales in the U.S., Europe and Asia." (Chemical Products)
"Business is off the charts. This is causing many collateral issues: a tightening supply chain market and longer lead times. Subcontractors are trading capacity up, leading to a bidding war for the marginal capacity. Labor remains tight and getting tighter." (Transportation Equipment)
"Shortages of trucks and drivers has impacted delivery times." (Food, Beverage & Tobacco Products)
"The recent steel tariffs have made it difficult to source material, and we have had to eliminate two products due to availability and cost of raw material." (Fabricated Metal Products)
"Demand is up for products. Commodity pricing for steel and other materials increased due to the proposed tariffs. We are seeing commodity futures coming down. A lot of suppliers are asking for increases, and the team is battling those requests." (Machinery)
"[The] 232 and 301 tariffs are very concerning. Business planning is at a standstill until they are resolved. Significant amount of manpower [on planning and the like] being expended on these issues." (Miscellaneous Manufacturing)
"Production orders at this time are still strong and being driven partially by construction factors and customers purchasing ahead to avoid potential price increases." (Plastics & Rubber Products)
"The general outlook for 2018 remains positive and upbeat as we see continued signs of a growing economy and investment in housing and infrastructure." (Nonmetallic Mineral Products)
"Business conditions have been good; order book is full and running around 98 percent capacity." (Primary Metals)
"Backorders remain strong. New order rate exceeds shipment rate." (Computer & Electronic Products)