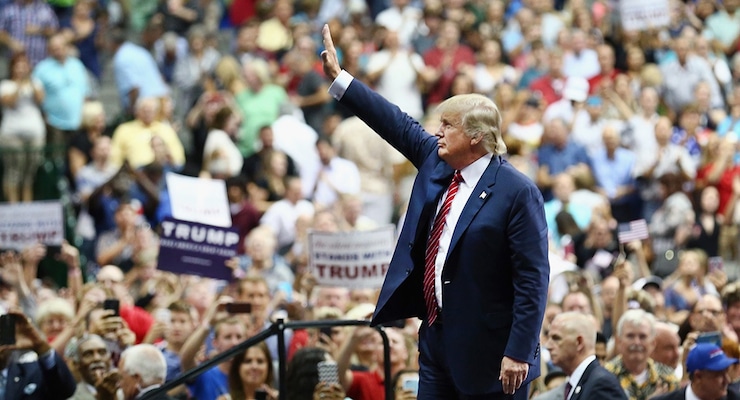 Who would have thought that the Republican nomination would be wrapped up before presumptive frontrunner Hillary Clinton secured the Democratic nomination? Before April, the answer is just about nobody. However, Donald Trump on Thursday secured the magic number of delegates needed to clinch the Republican nomination for president.
Including unbound delegates who said they will be supporting him at the convention in Cincinnati, Ohio, The Donald now has 1,239 delegates. That's two more than the needed majority. With five more states still waiting to vote, it is likely Mr. Trump will accumulate more than 1,400 delegates by the time the primaries are over on June 7 and hold a substantial popular vote record.
PPD also reported earlier this month that he now holds the record for the candidate with the most popular votes received in a Republican Party primary. The previous record, which set in 2000 and held by former President George W. Bush, was broken on May 10 with Mr. Trump's big wins in West Virginia and Nebraska.
The number of pledged earned delegates on the PPD Delegate Count & Tracker stand at 1,210.