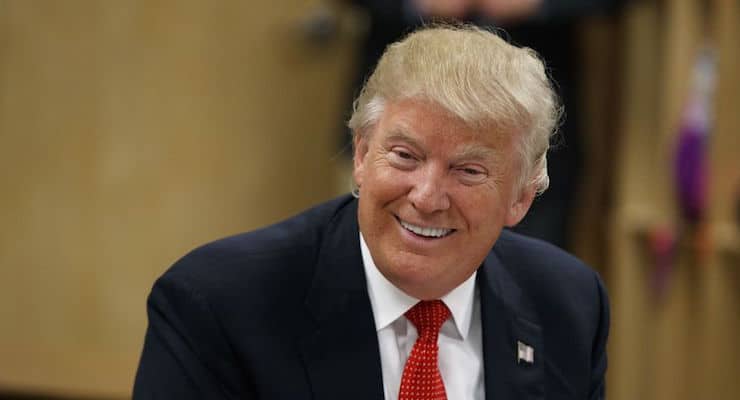 Republican presidential candidate Donald Trump continued his outreach to minority voters this week proposing $20 billion in federal grants on school choice for poor children. It marks the most detailed education proposal to date, grounded in the principles championed by school choice education reformers, including poor African-American and Hispanic parents who have been pivotal in driving the charter school movement.
"As president, I will establish the national goal of providing school choice to every American child living in poverty," Mr. Trump said. "If we can put a man on the moon, dig out the Panama Canal and win two world wars, then I have no doubt that we as a nation can provide school choice to every disadvantaged child in America."
Speaking to a largely black audience at the Cleveland Arts and Social Sciences Academy, a charter school with about 350 students in kindergarten through the eighth grade, the New York businessman did something few Republican candidates have done in years–listened to the concerns of black voters and asked for their vote. Slamming the failure of the public school system to provide a future for children in the inner cities, he said students should be able to attend a magnet school, a charter school, a public or private school.
"You're going to like the job I do, folks, I'm going to do such a great job," Mr. Trump told the crowd. "You give me the chance — I'll get all your votes in four years. Everybody's going to be voting for me, by the way: African-Americans, Hispanic-Americans, just everybody."
Mr. Trump said the $20 billion in grants for poor students in failing schools would come from existing federal spending. Known as portability, Mr. Trump proposed giving block grants to states rather than sending federal education dollars to schools, as is the case now. States would have the option of letting the dollars follow students to whichever school they choose, including a charter, private or online school. School reformers believe and argue that adding competition to the marketplace of schools increases performance.
Critics fear that portability, which Congress rejected in its latest overhaul of the nation's chief education law last year, will bleed dollars from traditional public schools. Critics also oppose channeling taxpayer money to private religious schools and schools run for profit — like the charter Mr. Trump visited.
According to the most comprehensive study ever conducted on school choice to date, entitled A-Win-Win-Solution–The-Empirical-Evidence-on-School-Choice, critics fears on the impact of school choice are unwarranted.