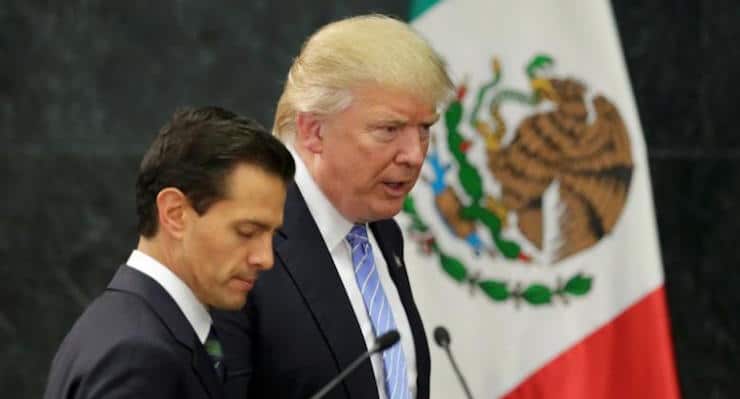 Republican presidential candidate Donald Trump announced Monday that he had a medical physical and will release the detailed results on the Dr. Oz Show Thursday. The announcement comes after Democratic presidential candidate Hillary Clinton collapsed at the 9/11 memorial Sunday.
"I don't know what to make of it, I hope she gets well soon, gets back on the trail and we'll be seeing her on the trail."
The Trump campaign feels that the story is damaging in and of itself, particularly the way the Clinton campaign handled it. Instead, the campaign will focus on what many are calling Mrs. Clinton's "47 Percent" moment, a reference to 2012 Republican nominee Mitt Romney's statements at a fundraiser. At a fundraiser late Friday in New York City, Mrs. Clinton said she puts half of Donald Trump's supporters in a "basket of deplorables."
"The racist, sexist, homophobic, xenophobic, Islamophobic, you name it. They are just desperate for change," the former secretary of state said. "They don't buy everything [Trump] says, but he seems to hold out some hope that their lives will be different."
Clinton campaign spokesman Nick Merrill defended the candidate.
"Obviously not everyone supporting Trump is part of the alt-right, but alt-right leaders are with Trump," Merrill said. "And their supporters appear to make up half his crowd when you observe the tone of his events."
Jason Miller, the senior communications advisor for the Trump campaign, slammed the comments in a statement previewing the line of attack to come. The Republican candidate will tie the statements to military servicemen, servicewomen and veterans.
"Secretary Clinton, on Friday you said half of Donald Trump's supporters belonged in the 'basket of deplorables.' Mr. Trump has a 19-point lead with former and active duty military members, with 55 percent polled saying they support him," Mr. Miller said. "In your opinion, what half of those voters belong in your 'basket?'"
Appearing on Fox and Friends Monday morning, the New York businessman showed restraint on the issue of Hillary's health and pivoted to the issue at hand.
"She said it with such anger, such unbelievable anger," he said. "I think this is the biggest mistake of the political season."