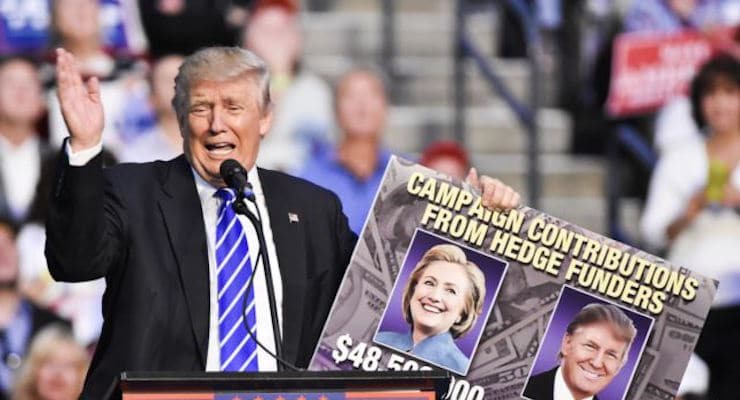 The Trump campaign announced Thursday it raised a record $90 million in August, which is a personal record but still short of the $143 million haul for Hillary Clinton. The disparity is significant considering the Republican presidential candidate has 1) been a less-than prolific fundraiser and 2) spends far less time with bundlers than on the campaign trail than his opponent and previous presidential candidates.
"We have broad support from across America. Hillary Clinton and her super PACs have spent over $130 million on negative political ads, and yet we are virtually tied (or better) in the most recent national polls and leading in many of the important swing states," said Steven Mnuchin, Trump campaign finance chairman. "Hillary Clinton spent August attending 70 fundraisers; Donald Trump spent August at 34 rallies and speeches."
Swing state polls have begun to catch up to the national polls, which show a considerable tightening, with Iowa, Florida, Ohio, Virginia and North Carolina all moving toward the New York businessman. Pennsylvania, which the campaign has made a major play for, remains allusive in most major polling surveys.
"We are very pleased he has continued to dedicate time to fundraise with the RNC to support important ground operations for the Republican Party. We want to thank our many volunteers and contributors that are clearly committed to electing Donald J. Trump as President in November."