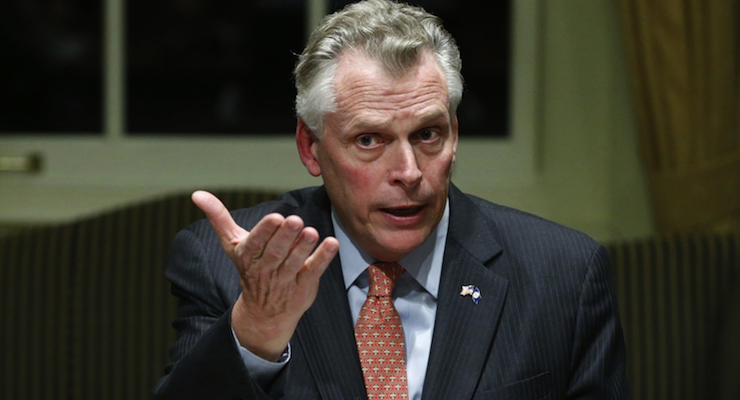 Rockingham County officials confirmed the Federal Bureau of Investigation (FBI) is looking into voter fraud after a Democratic group registered dead people in Harrisonburg, Virginia. Andrew Spieles, a James Madison University student and Democrat working for HarrisonburgVotes, confessed earlier this month that he submitted some 19 applications for deceased individuals.
The story was originally reported by The Breeze, a student newspaper. "He turned in 19 voters to the registrar [of] folks that were deceased," a a source with HarrisonburgVOTES to The Breeze.
HarrisonburgVotes is run by Joe Fitzgerald, a prominent local Democrat and the chairman of his congressional district's Democratic Committee.
"On August 15 I found out and on the 16 [the suspect] confessed to me," said Mr. Fitzgerald, who is also the technology coordinator for the dean's office of the College of Arts and Letters. "I contacted the police immediately to let them know what I knew."
Republican lawmakers held a news conference call Thursday in an attempt to shed light on the fraud, which they said warrants their push for strong voter ID laws. People's Pundit Daily has now reported on several instances of fraud, including in the battleground state of Colorado, which are appearing to be the tip of a potentially large iceberg.
"Often times we hear our Democrat colleagues suggest that voter fraud doesn't exist in Virginia or is a myth," said House Speaker William H. Howell, R-Stafford. "Well it does indisputably exist."
The group's Facebook page, which served as an indicator for their ideology and identified their party affiliation, was deleted Friday and their Twitter account feed was put on "protected" status, meaning it is now hidden from public view. The group's blog is now marked private to hide the content.
Why are on Earth would a public voter registration effort be impossible to reach? Doesn't that, well, defeat the point?
"If it hadn't been for the vigilance of a citizen, this fraud effort may never have been uncovered until it was too late," said Del. Mark L. Cole, R-Spotsylvania, who chairs the House Privileges and Elections Committee.
Technically, the fraudulent voters will remain registered as the investigation is carried out, but if her office receives an absentee ballot from one of the dead voters, it would react appropriately. Logan said she expects the State Board of Elections and her local electoral board will allow her to cancel the registrations before the Nov. 8 election.