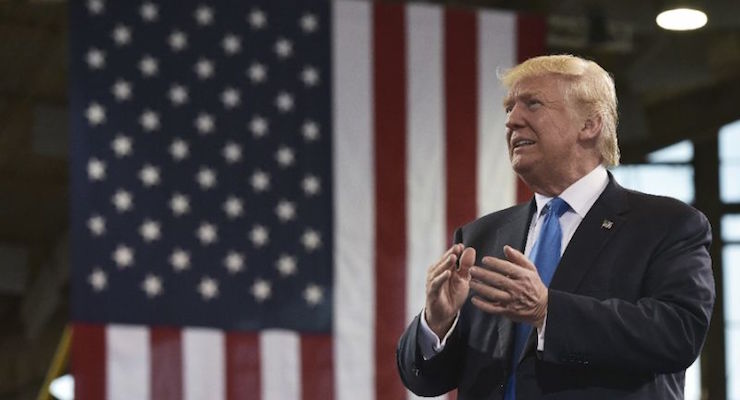 With an overwhelming vote from working class voters, Republican Donald Trump has defeated Hillary Clinton in the blue state of Pennsylvania.  In what is perhaps the biggest underdog story in U.S. history, the New York businessman defeated the former secretary of state and odds-on Big Media favorite by smashing through what has been an impenetrable Democratic Blue Wall, taking the state of Wisconsin.
He added that to nearly all the battleground states, including Florida, North Carolina, Ohio, Iowa, Arizona and (as of 1:00 a.m. EST), likely the state of Michigan.
Meanwhile, with incumbent Sen. Pat Toomey holding his seat, along with Sen. Ron Johnson in Wisconsin and Roy Blunt in Missouri, President-Elect Trump will have a GOP-controlled House of Representatives and Senate.
(Editor's Note: We understand that other Big Media networks have not called the state, but we have models for this very reason. Could the Clinton campaign demand a recount? Sure, but if that margin holds it will not be smaller enough to legally be awarded. Elections must be lost by 0.5% for a candidate to request a recount.)