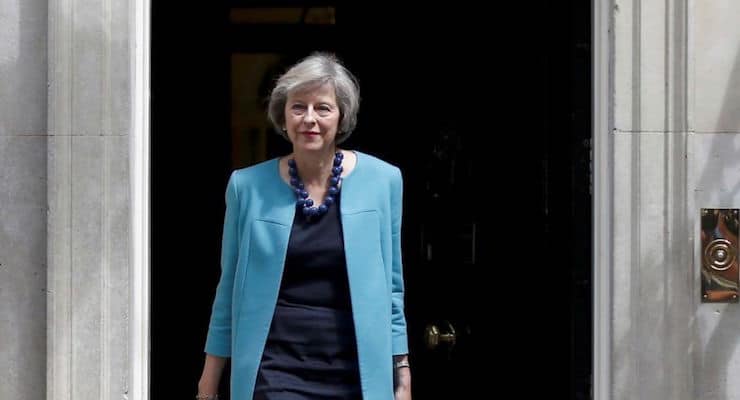 British Prime Minister Theresa May called for an early election on June 8 seeking a strong mandate as she negotiates the country's exit from the European Union. The surprise announcement comes less than a month after the United Kingdom (UK) delivered Article 50, a letter to the EU officially triggering their departure from the 28-nation bloc known as Brexit.
While Prime Minister May was not a leader in the Brexit movement, she has faithfully taken on the task of carrying out the British majority's will as liberals and globalists still attempt to push back. May called herself a "Reluctant Remainer" during the Brexit campaign, but slammed the unelected, more liberal and elitist House of Lords when they attempted to delay and amend the Brexit bill passed in the elected House of Commons.
In the end, the divorce letter was hand delivered on April 29 to European Council President Donald Tusk by Britain's EU ambassador Sir Tim Barrows in Brussels.
As a result, conservatives have a large lead (roughly 20 points) over their liberal rivals, most of whom did not support the "Leave" campaign. Conservatives are leading with 46% to just 25% for the Labour party. A YouGov Poll conducted earlier this week and published on Sunday also found Tories leading by 21 points, 44% to 23%.
That's a landslide in parliamentary elections. How big? Projections based on the data show conservatives with a net 69-seat gain to 400, giving them a 150-seat majority over Labour with just 162 seats. That's a net loss for liberals of 70 seats. The British people overwhelmingly (55%) want Prime Minister May to stay living at 10 Downing Street. Only 18% prefer her chief rival Jeremy Corbyn.
Prime Minister May took over for David Cameron, who vigorously campaigned for the "Remain" side, after the British people voting in droves shocked the pollsters and pundits.