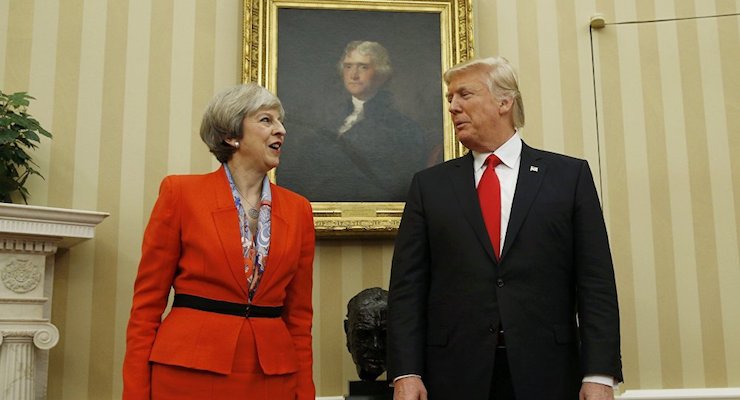 The European Union (EU) has officially received the letter from Great Britain formally triggering Brexit, the United Kingdom leaving the 28-nation bloc. The development comes after 2 years of Brexit talks and 9 months after the Brexit referendum last June.
Prime Minister Theresa May, who was a "reluctant remainer," signed Article 50 and a letter was hand delivered to European Council President Donald Tusk by Britain's EU ambassador Sir Tim Barrows in Brussels. She took over for David Cameron, who vigorously campaigned for the Remain side, after the British voted people came out in droves to shock the pollsters and pundits.
"In accordance with the wishes of the British people, the UK is leaving the European Union," Prime Minister May said in a statement to the House of Commons. "We are one great union of people and nations with a proud history and a bright future. And, now that the decision has been made to leave the EU, it is time to come together."
Conservatives and nationalists who supported Brexit are starting to celebrate, while Tory liberals have been discouraged from holding parties. There are some that will to defy the plea from globalist leadership.
Even though Prime Minister May was not a leader in the Brexit movement, she has taken on the task of carrying out the majority will of the British people as liberals and globalists sought to push back.
The unelected House of Lords, the upper chamber in the British Parliament, were seeking to delay and amend the Brexit bill passed in the elected House of Commons. The more liberal elitist upper chamber wanted the bill authorizing the government of the United Kingdom to start the divorce process with the European Union (EU), the 28-nation bloc.